CARITAS For Children is about relationships. The relationship that sponsors form with their Ugandan children is centered around the consistent communication that CARITAS For Children provides through their ministry work. The ways that the children are able to communicate include Skype, sending their report cards through mail, sponsor visits, and the simple writing of letters. The letters are the main source of communication.
When small children like the students pictured above writing, start their schooling after being initially sponsored, they often write their letters with "How are you? I hope you are fine. The weather is good here." But soon, as their English develops more and more, they learn, "slowly by slowly" (Ugandan idiom), how to have a more profound conversation with their sponsors.
Below, I would like to show you a copy letter of a more mature day school student named James. Though simple and casual, it provides you a look into what many CARITAS For Children relationships look like after the child has grown up. It shows the beauty of what providing an education can truly do for someone: give them the ability to express themselves fluently. Though in the letter the English is not perfect, and cultural differences make certain things difficult for us to understand, what is obvious is that English proficiency, as well as a deep relationship between the child and sponsor, has developed. These unique relationships are what CARITAS For Children works towards.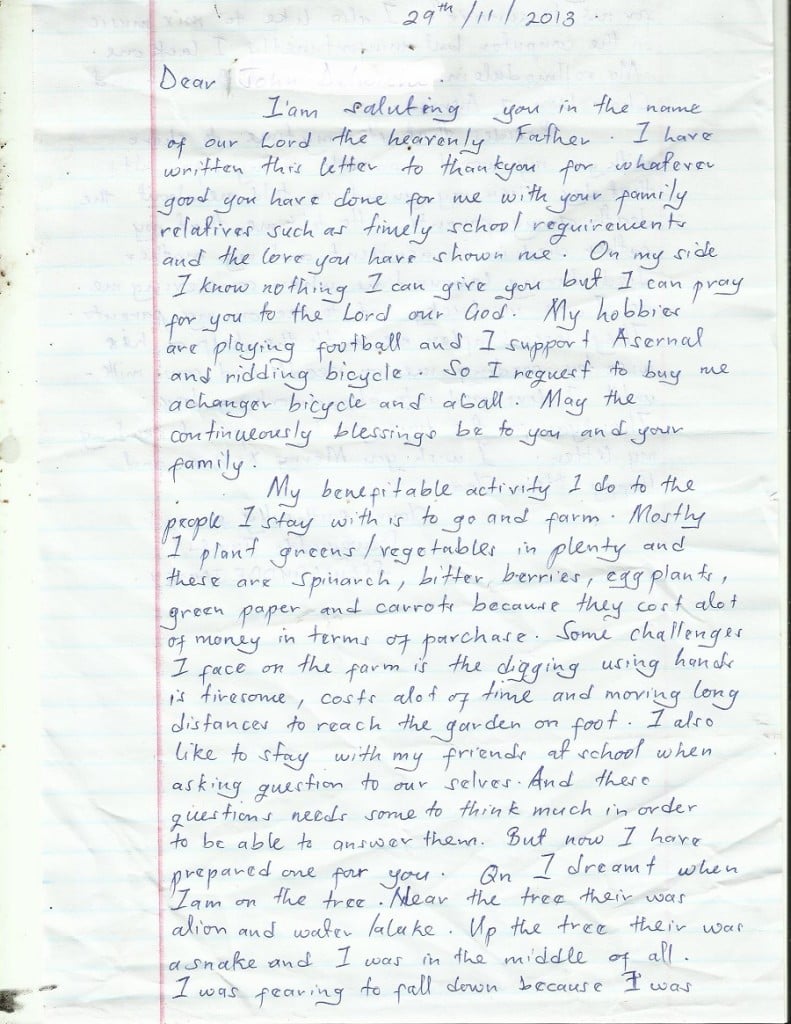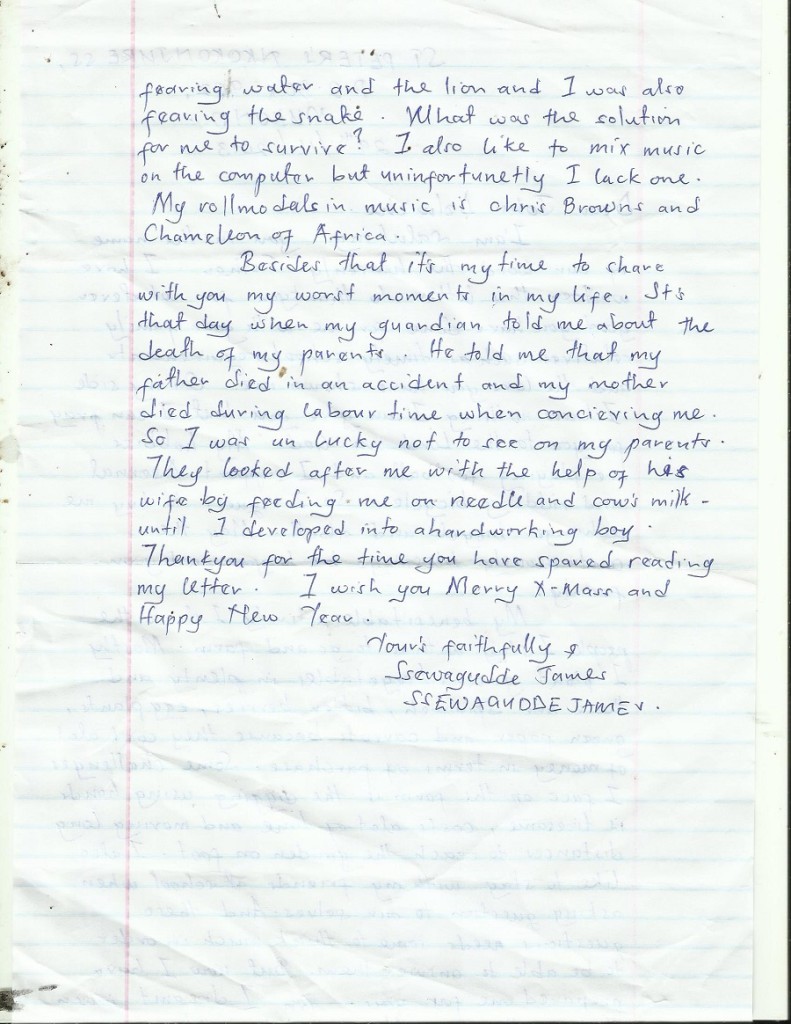 When you sponsor a child taking the step of writing a letter back can be a big challenge. Often sponsors struggle with what they should write. Please click below to connect to a blog post on the topic of how to go about writing your sponsored child. Writing back can really make a difference in building your relationship when you sponsor a child.