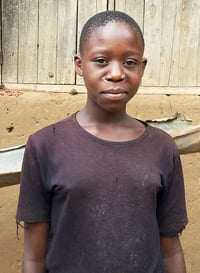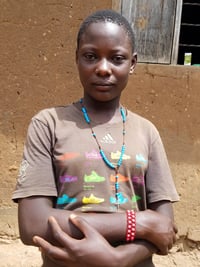 Esther( age 13) and Allen (age 13)
The least of our brothers and sisters are not always the smallest or youngest. Sometimes they are teens.
When looking to sponsor it is easy to be drawn to the young children. Young children (age 12 or younger) in general are sponsored much faster. This leaves many teens waiting, and waiting and waiting.Some had been sponsored before but have since lost their sponsors. Others had been able to pay for school fees in the past, but now due to death or injury of one or both of their parents, they can no longer afford to pay for school. What is common to these teens, is they are determined. It is not uncommon for these students to be working odd jobs to help pay for their school fees.This presents a challenge to them as they are not able to focus as much on their school work, yet unless they work they cannot go to school at all. They have a deep understanding of the gift of education and desire to be able to do well, but without sponsorship that dream becomes unreachable.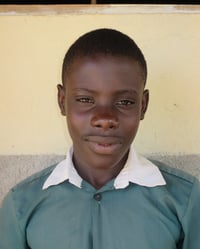 Yoronimu ( age 17)
One of the beautiful benefits of sponsoring an older child is how quickly you can get to know your child. Our teens typically write longer and more detailed letters. They share quite a bit about themselves, their school and their culture. They have a desire to get to know you, they ask questions, they pray for you.
Perhaps committing to a young primary school student feels a bit overwhelming for you right now. We have quite a few teens who just need help for another 2-4 years. These teens are fast approaching critical points in their academic and personal lives, and are in need of support to make the transition from childhood into being a successful adult. Receiving the support of a sponsor gives them that opportunity. Knowing that they have a sponsor who believes in them makes all the difference in the world, especially if they are an orphan and may have no one else.
So perhaps if it has been on your heart to sponsor a child or perhaps even an additional child, you might consider sponsoring a teen.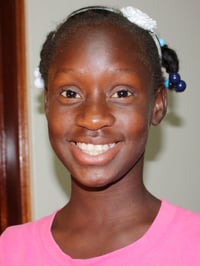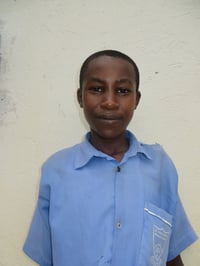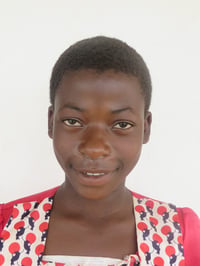 Evelina ( age 16), Henry ( age 17), and Agnes ( age 14)