After quite a long and uncomfortable flight, I was warmly welcomed by several of the Felician Sisters at the Centre of the Holy Mother of Mercy, just outside of Warsaw. Along with them were, Kinga and Olga, two of the teachers from the centre's afterschool program for disadvantaged children which is supported by CARITAS For Children, the charitable organization which I'll be working for during my internship in Poland.
Kinga and Olga whisked me off to the store before I got too comfortable so that in the morning I was sure to have breakfast options available. They were so sweet and used what English they knew to communicate. The next morning I was graciously welcomed by Sr. Jadwiga, the Director of the Centre, who had been away on the day of my arrival, and Sr. Fidelia.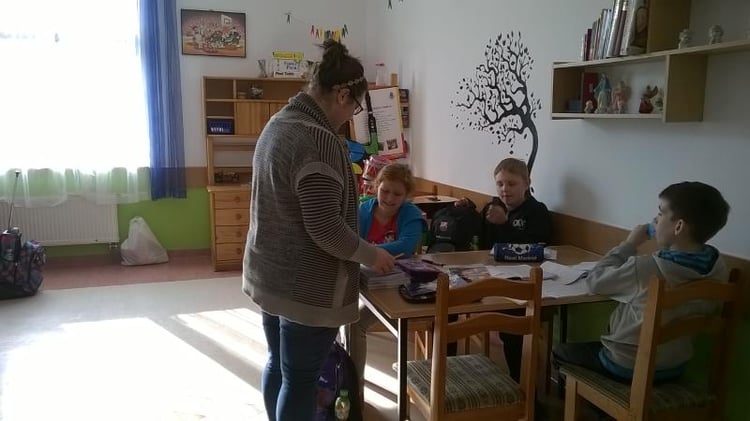 Getting to know the children who participate in the afterschool enrichment program at the Centre for the Holy Mother of Mercy where I'm working during my internship in Poland with CARITAS For Children.
Later that afternoon I began working with the children at the center. I'll be assisting students with their English language studies and other areas where I can be of help. Kinga's students did not have any English homework to work on, but they did have math homework, so I set about helping different kids with their assignments. After the dinner meal, provided to children participating in the afterschool program, most of the kids congregated in the computer room.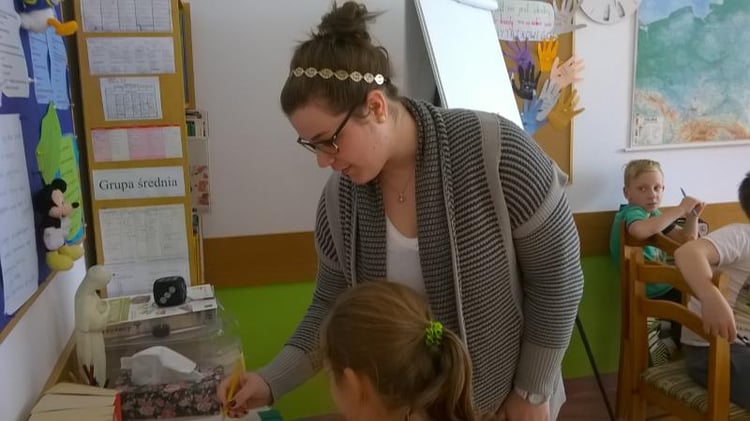 Looking to help out where I am able.
I noticed a girl, Natalka, whom I had worked with earlier on her math homework. Although clearly bored she was waiting patiently to use a computer. I had an idea! I quickly went to my room and came back with a set of cards. Though it was difficult to communicate because neither of us is anywhere close to fluent in each other's native language, I managed to explain the rules of Go-Fish to her. So there we sat, enjoying our little game of Go-Fish, content in each other's company regardless of our language barrier. I know my work here is to do more than play cards, but for a first day experience, to introduce a new game and play it to the end, I felt was a small personal victory.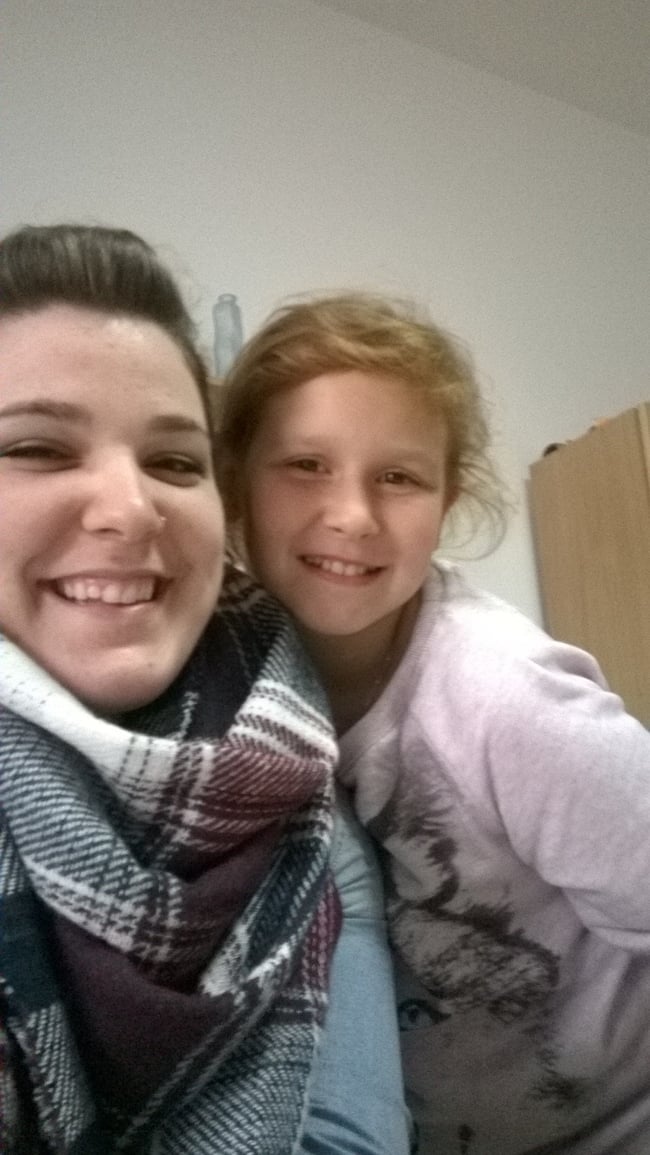 An international selfie, Natalka and me.
I look forward to what else this internship has in store for me. I know that the language barrier will show its face in different areas but I will do my best to work through it and make this position productive for the children and me. I am confident there are many more small victories to come.
---