Once every term, Visiting Day is held at Stella Maris Primary and Secondary School in Nkokonjeru, Uganda. The day starts in the morning and continues until the early evening. The girls wear their special striped uniform that they usually wear only on Sundays. However, visiting day is a special day and an exception is made.
The day consists of a combination of reuniting with family, a PTA meeting and parent-teacher conferences. Students and their families sit together all throughout Stella Maris' compound and eat meals packed from home. The grounds are filled with people hugging, laughing and smiling.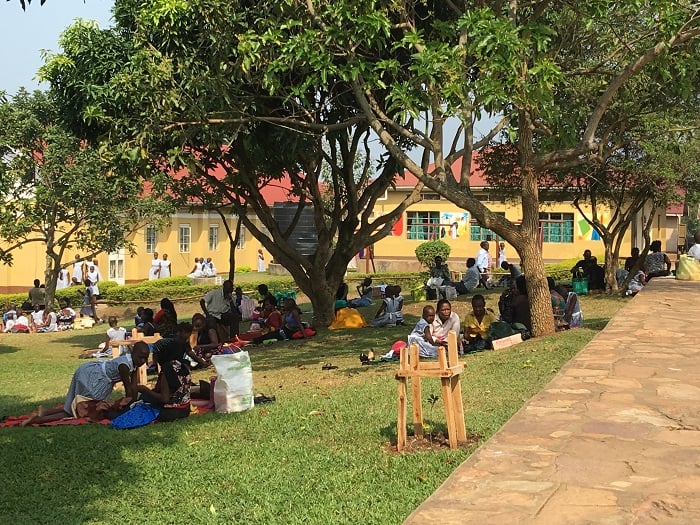 Families have picnic lunches together throughout the Stella Maris campus grounds.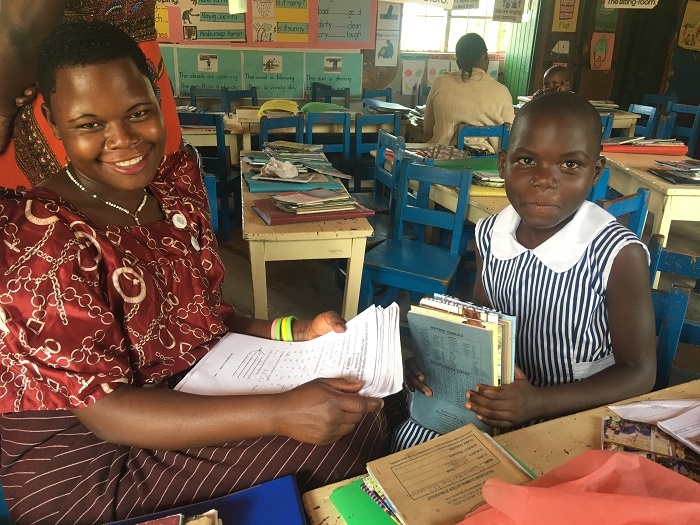 Annastina, sponsored through CARITAS' child sponsorship programs, shows her mom her work from Term Two. Annastina is sponsored by Kim M.
Currently in the midst of Term Two, this Visiting Day has has turned into a beautiful sunny day, despite the winds and heavy rain in the morning. Other than each of the three Visiting Days, the only other times families come to Stella Maris is for baptisms or Confirmation.
Families bring juice or soda on Visiting Day. It is brought into the dining room and the matrons help label all of the packages with the correct names. On Saturdays, the children are able to receive a juice or soda from their pack. Some families travel long distances to visit their child at Stella Maris.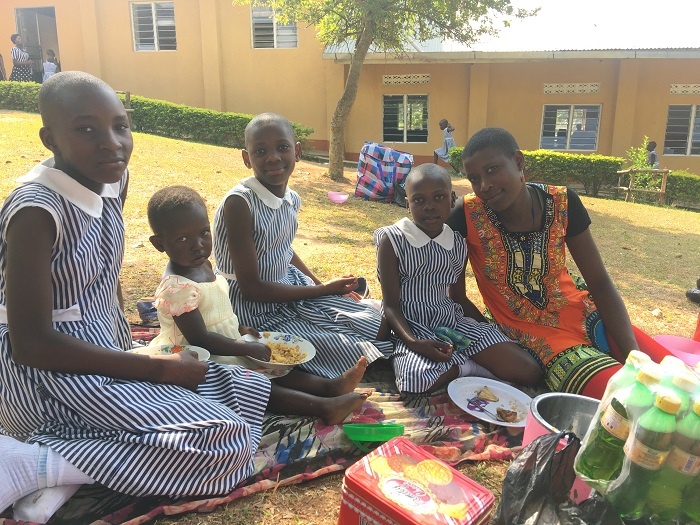 Left to right sisters, Tracy, Tranella, Sharon, Daphine and Irene, enjoy spending the day together. Tracy, Sharon, and Daphine are fortunate to participate in CARITAS' child sponsorship programs. Tracy's sponsors are Robert and Mary Jane D. Sharon's sponsors are Thomas and Linda O. Daphine is sponsored by the students and teachers at St. Alphonsus Catholic School.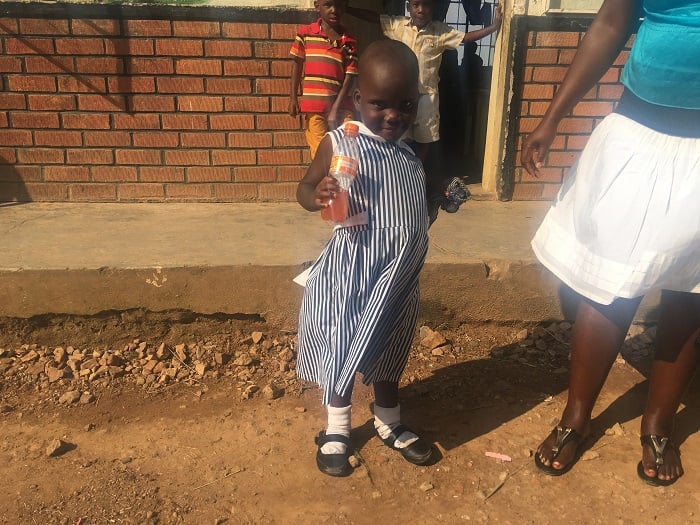 Pamela unfortunately didn't have visitors, but my fellow intern, Alex, and I made sure she had a special day too.
Unfortunately, not all of the students are able to receive visitors on this day, but the other families welcome unaccompanied girls into their fold. Pamela who is sponsored by Stephen and Alexandra through CARITAS' child sponsorship programs, did not have visitors today. My fellow intern, Alex, and I made sure to spend some time with Pamela. We took her to the CARITAS Residential Learning Center to have some chips and watch some TV, to make her day special too.
Positive energy is typically the norm at Stella Maris, but Visiting Day could be described as its usual positive energy but multiplied several times. Everyone seems extremely happy, enjoying their time together, and there are smiles everywhere.