We had a memorable year, here are some images our staff chose that represent some significant events for CARITAS' child sponsorship programs that took place in 2015.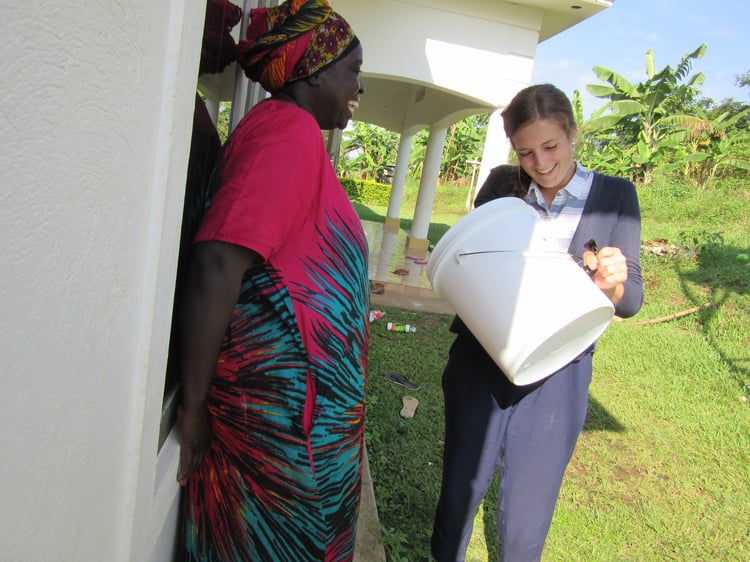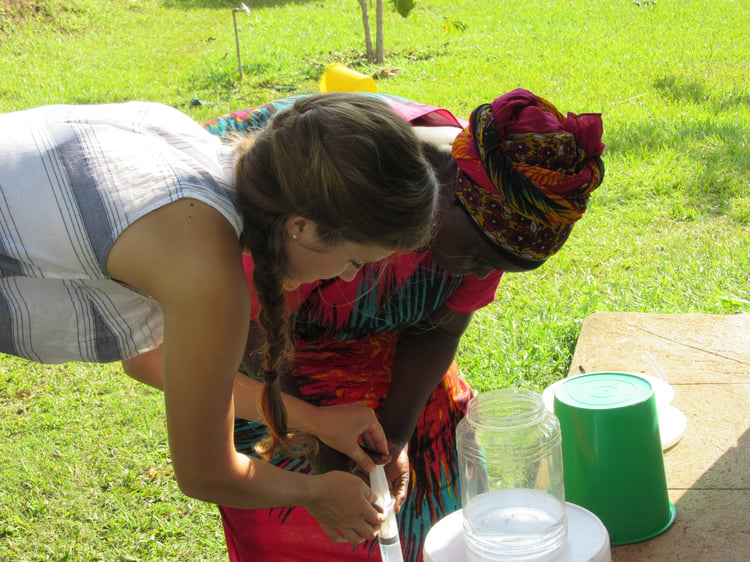 Our intern, Jenny Ostrowski, directed the Uganda Water Filtration Project this past summer. Thanks to the generous donations of H2MicrO bucket filters from our sponsors and donors, more than sixty families and schools in Nkokonjeru will have quick, easy access to healthy, clean drinking water. In this image Jenny is teaching the mother of a boy named Martin how to clean the micron filter. Martin had been out of school for many weeks due to a waterborne illness. His sponsor Bruce R. donated a filter to prevent that from happening again.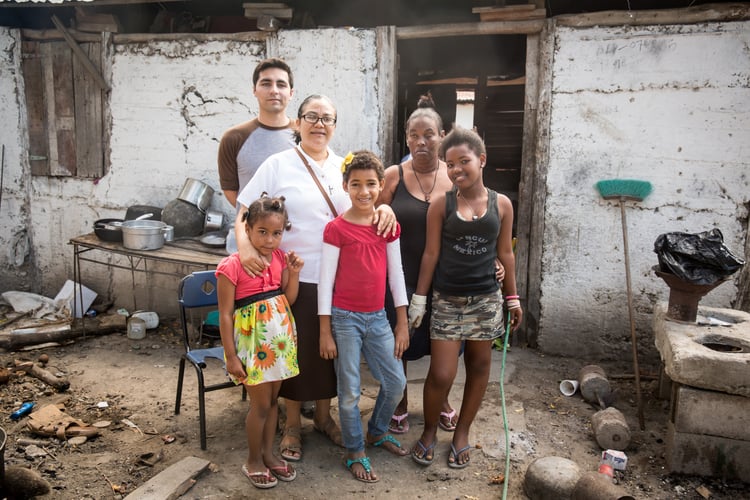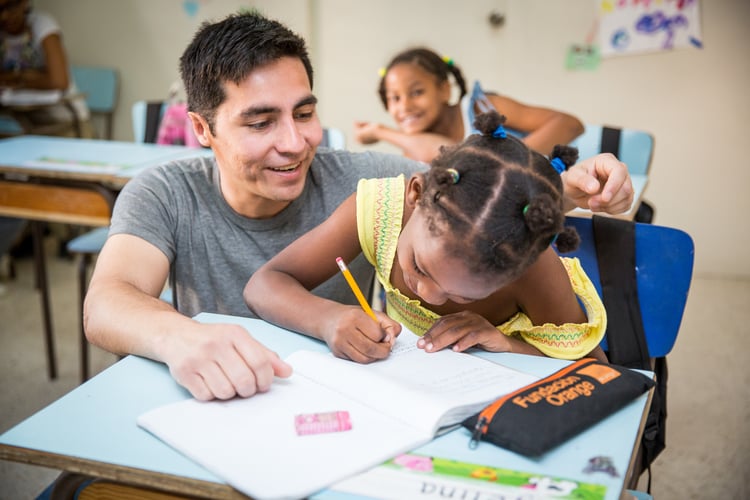 In March, Juan Urrea, Program Administrator for our child sponsorship programs, went to the Dominican Republic to meet with Sr. Josefina, the Director of the Hogar Theresa Toda, a residence for girls. CARITAS sponsors provide support so that girls who are at socioeconomic risk can grow up in a healthy environment and get the education they need for a better future. Juan is pictured behind Sr. Josefina in the upper image when they visisted the home of Nayelin Anyelina's grandmother, where Nayelin (red top, jeans) stayed before the Hogar. Nayelin Anyelina is in need of a sponsor. Directly above, Juan helps Angeline, sponsored by Mary C., with some of her studies at the Hogar's tutoring center.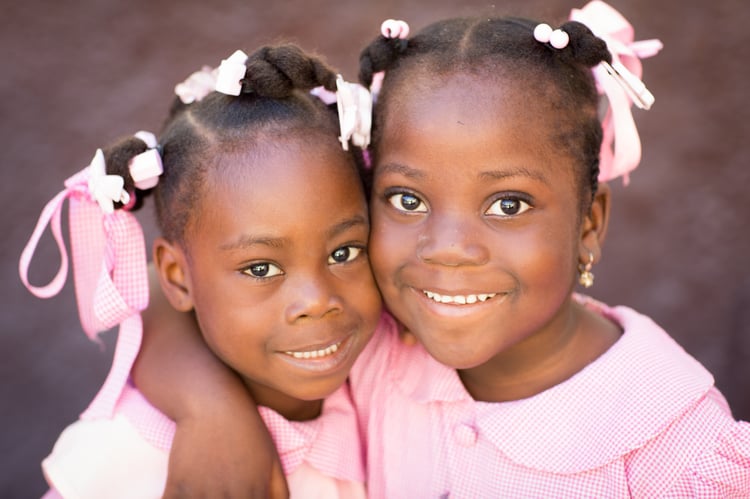 Juan's trip to the Dominican Republic coincided with a stop at our Haiti child sponsorship programs. These two little girls attend school in Cité Soleil, a very poor and densely populated neighborhood in the capital city of Port au Prince.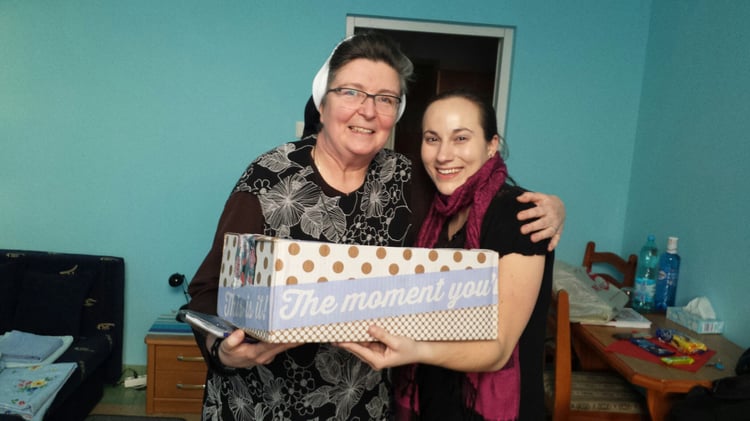 Three university interns worked at the Centre of the Holy Mother of Mercy in Poland on behalf of CARITAS For Children in 2015. Taylor had a warm welcome from Sr. Jadwiga, the Director of the Centre, upon her arrival. The Centre, besides offering meals and showers to homeless people during the day, runs afternoon enrichment programs for children in the Warsaw area who come from economically disadvantaged or dysfunctional homes. Each of the university students brought their unique talents and abilities to their work during their internship in Poland.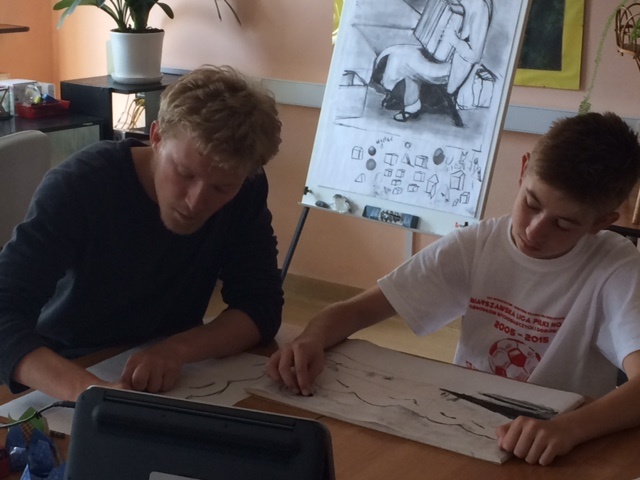 Chris McAttee's talent in art benefitted the children at the centre with an opportunity for drawing and painting lessons.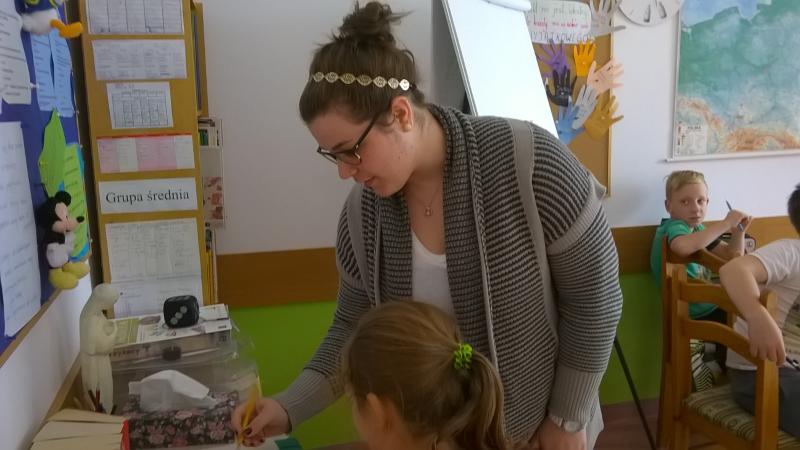 In addition to teaching her students at the Centre of the Holy Mother of Mercy during her internship in Poland, Megan Dooley learned something about herself too.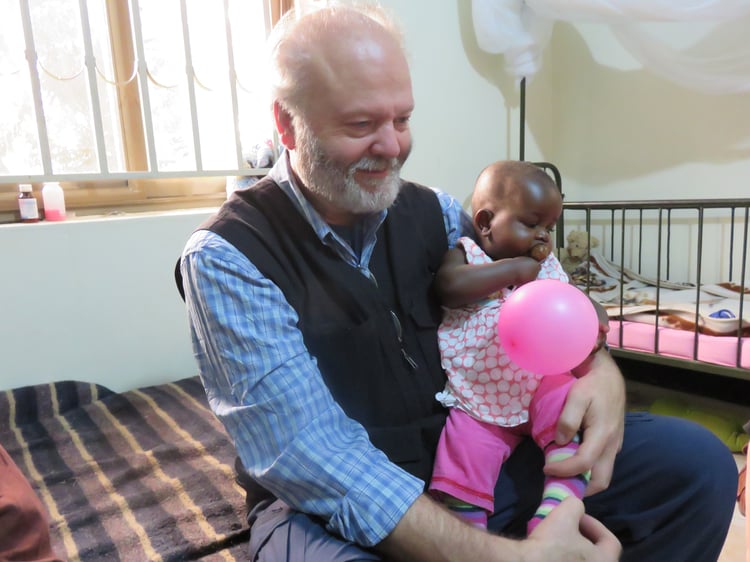 Executive Director and Founder, Chris Hoar returned to Uganda this year. It was a very meaningful trip for him as he met again some of the first students in our Uganda child sponsorship programs who are now beginning university studies! He was struck by how much the children there really need us, and we in turn them. Relatively speaking, as children of God, we make each other who we are. In the image above, Chris made some new friends at the Iganga Babies Home where the Little Sisters of St. Francis of Assisi care for orphaned children.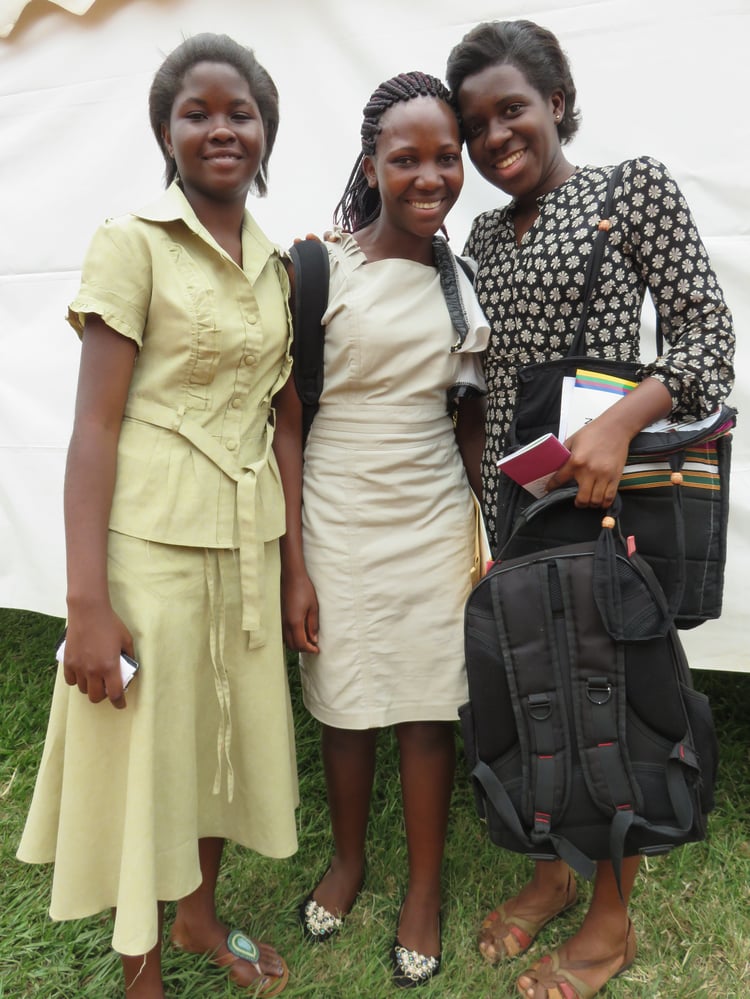 Here are three young ladies on their first day at Uganda Christian University. Maria, Phiona, and Veronica have grown up in CARITAS' Uganda child sponsorship programs with the love and support of their sponsors, Douglas and Mary Ann, Michael and Kelly along with their family, and John B., respectively. Phiona and Veronica are studying nursing and Maria aspires to be a journalist.
---