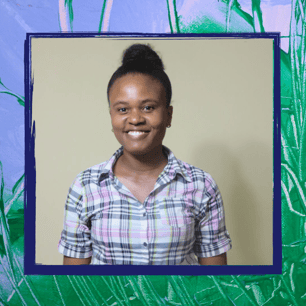 In order to tell Sylvia's story, one must first understand the circumstances that her single father battled while raising 12 children. His first four children were born of his first wife, whom he loved dearly. When she passed away, he was left alone in care of four young souls who he desperately wanted to be able to go to school.
Street vendors in Uganda, however, barely make enough money to feed themselves, let alone four children. He sought a mate to help shoulder the burden, but nothing seemed to keep. The next woman who came into the household gave birth to Sylvia, but did not like caring for the children of the father's late wife. She left after very little time with the family, taking Sylvia with her.
Not very much time passed and Sylvia's mother brought her back to live with her father. Sylvia's mother did not stay, however, and her father was forced to continue to search for someone to help keep food on the table. Women came and went, until the father was left with twelve children to feed and no wife. Meanwhile, Sylvia and the younger children were primarily raised by their older siblings. Their father worked his fingers to the bone keeping them fed and clothed, but could not afford to pay for their school.
A family friend recognized the family's plight and took on the cost of Sylvia's education, who was recognized early-on for her diligent house-keeping habits and general bright nature. The selfless family friend payed for her Primary & Secondary school education, but could not afford to take her to Vocational School.
Sylvia now is a young adult who has much to offer her community and the world at large. Her bright and sunny disposition, and aptitude for house-keeping, granted her a job when some CARITAS service workers came to stay at the CARITAS house in Nkokonjeru a few years back. Her cooking talents and hospitable nature earned her compliments from the guests and recognition from CARITAS.
Now, Sylvia would like to attend the local YMCA Vocational School to earn a Hospitality certification. She hopes to manage a hotel in the future, if not found her own, and provide for her younger siblings as well as taking care of the father that fought so hard for her when she was young.
Sylvia's other choices are grim. She could become a wife and raise children for another man, or become a street vendor like her father and claw her way to end's meet every week. Instead, she would like to apply her talents in hospitality to earning a decent wage and being able to give back to the family & community that raised her. Click on the button below to help her dreams be realized while inspiring hope in those around her.
To sponsor Sylvia, click on the button below. And stay tuned each Friday for more stories like hers!