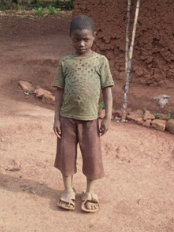 We noticed this little boy off to the side of the road.
Sister Agnes asked his Grandmother,
"What's the boy's name?"
The Grandmother said,
"I don't Know."
We were shocked...so poor that he didn't even have a name!
So, Sister Agnes decided to name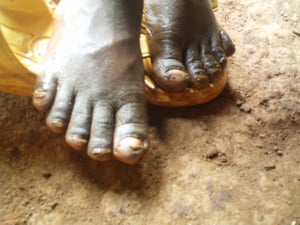 him "Martin."
At the time,
Martin was sleeping in the trees,
his fingers and toes were affected with chiggers,
and he was in no condition
to go to boarding school right away...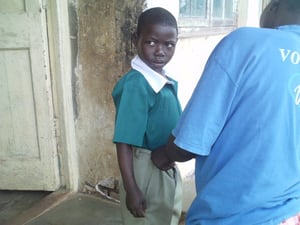 Martin's 1st step was to go to day school.
Here you see him getting his first uniform!
In a short time,
he began to heal and adapt,
and then we could send him
to a boarding school.
His sponsor family was overjoyed when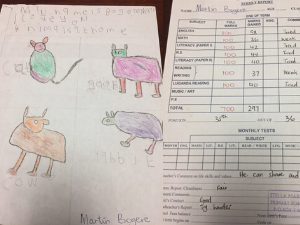 they received Martin's first written letter.
And although it wasn't easy for him,
Martin's first report card made them very proud.
Most of all, they were happy
Martin was finally in a safe place.
These are the dormitories at the Boy's school.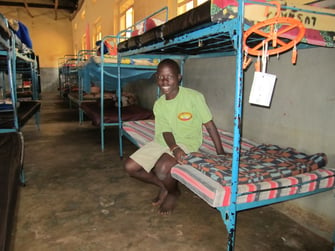 Remember, this is a very prestigious school!
And now, Martin continues to grow
strong and upright,
thanks to the education, food, lodging,
and love that he has been given
through a CARITAS sponsorship.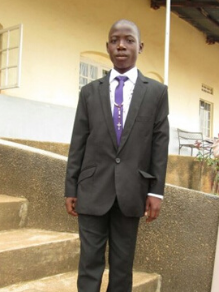 Although children are not required to be or become Catholic,
they are taught the faith.
This is Martin's first Communion Picture.
It's amazing! We are not able to help every child, but
by helping one child be educated,
we are helping his/her village,
country, and family for generations to come!
Please pray that, one child at a time,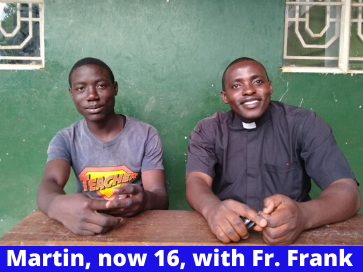 we continue to transform these villages.
To financially help us in the mission,
you can double your investment
by clicking the link below and donating
(December 3rd, at 7am CST)
We thank you in advance for the impact your prayers and investments will make.
Because of people like you, the world will know that CARITAS was here.