Farron Horton spent a week in Haiti during the Easter week to familiarize herself with CARITAS For Children's Haitian child sponsorship programs in anticipation of working there full-time beginning the summer of 2016.
Haiti, Haiti, Haiti. It is definitely a unique Caribbean country compared to all the others. However, I'm not really sure of the ways it's unique to me. All I know is that each time I am there, I automatically get a sense that I am home.
So this time around of course, I experienced that feeling again.
It was great to travel to different parts of Haiti like Jacmel and Saint Marc and meet the Little Sisters of St. Thérèse of the Child Jesus who work hard to give the children an education in CARITAS' Haitian child sponsorship programs. They were very welcoming, which I loved. The children were loving and precious. However, I woke up to another reality of Haiti – the struggle of living without money, or not much of it.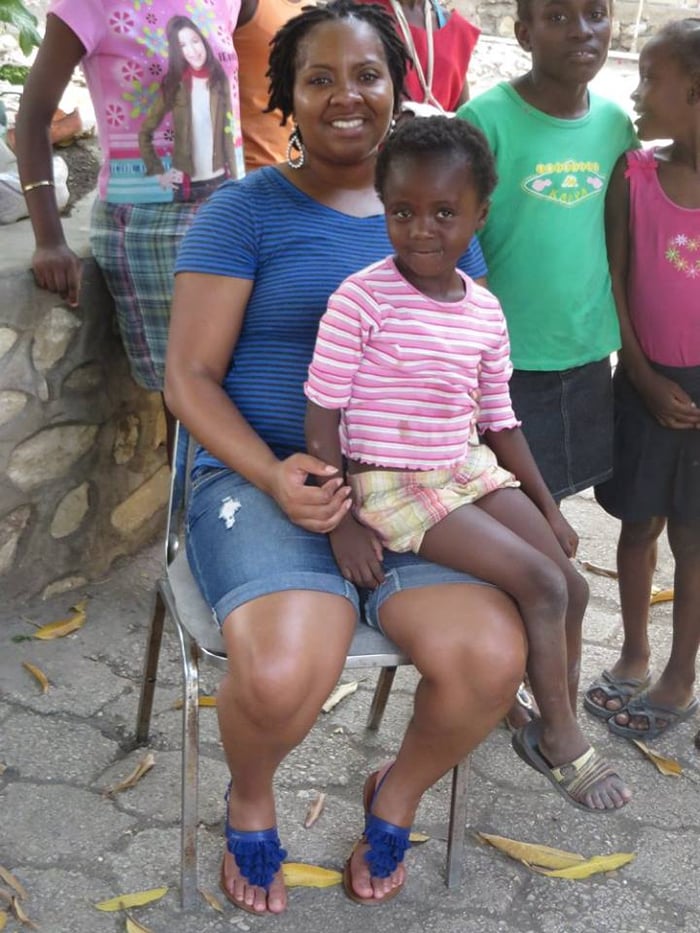 With some of the children in CARITAS' Haitian child sponsorship programs in Ti Riviere
Having traveled to Haiti multiple times, I already had an idea of the struggle of life. But this trip was a bit different. Some of the sisters were having difficulty keeping particular schools operational due to a shortfall of funds. They aren't able to pay the teachers, cafeteria workers, etc. The children's parents aren't able to pay, so therefore, the child usually ends up dropping out of school.
One sister teaches children in a shanty type house. In Marbial, the students usually have to walk an hour to and from school, and the pathway is rocky and interrupted by lakes. Electricity is almost non- existent in Haiti in general. And without electricity, it is very difficult to get anything accomplished.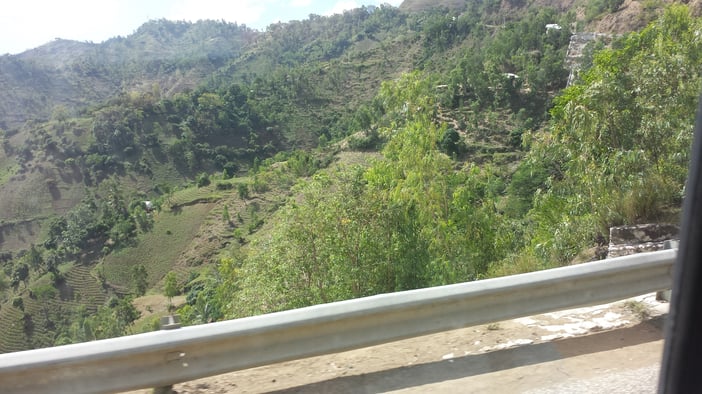 On the way to Marbial up through the mountains
These problems can be overwhelming. I was able to see firsthand why steady sponsor and donor support is so important.
Overall Haiti is one of most beautiful Caribbean countries in my opinion. It's making new developments and getting better day by day despite the challenges. There is so much hope. Yet it still takes a lot of strength and patience to live here, which fortunately are two characteristics many of the Haitian people have.