Last summer over sixty water filters were donated by sponsors and donors for distribution among families of sponsored children and schools participating in CARITAS child sponsorship programs. One year later, I am working with Seminarian Frank, to check in with the families and see how the filters are working.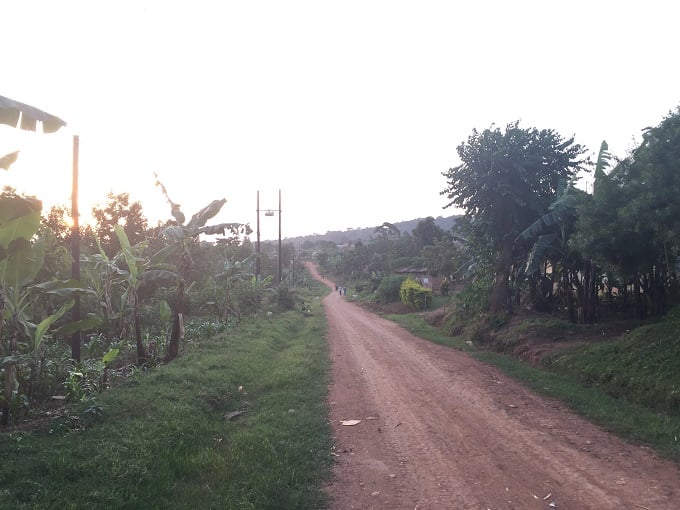 The main road in Nkokonjeru
Among the first of the families I visited was that of Joshua K. His home is right inside Nkokonjeru's city center not far from the main road. As Frank and I made our way to Joshua's home we passed many children. A good amount of them were carrying yellow jerry cans of water either with their arms or on their heads. For families in Nkokonjeru, collecting water from a well or stream and carrying it all the way back home is part of the daily routine for most children.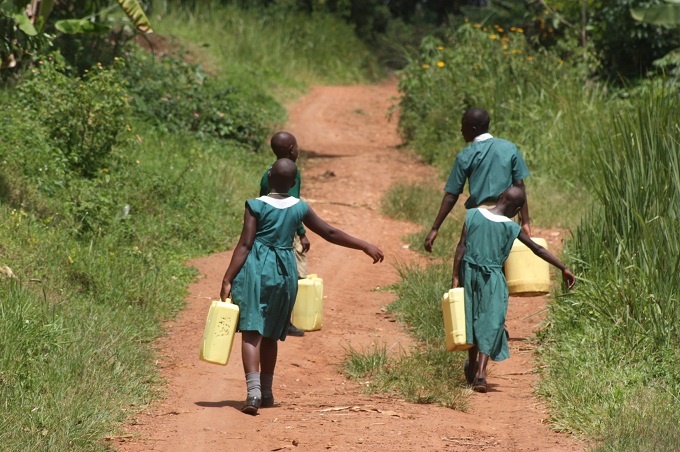 Students from CARITAS' child sponsorship programs carry water home in jerry cans.
Joshua lives in a set of buildings with multiple families, Frank told me around 30 families live there. The buildings were rather small and it was hard to imagine so many families crowded together like that.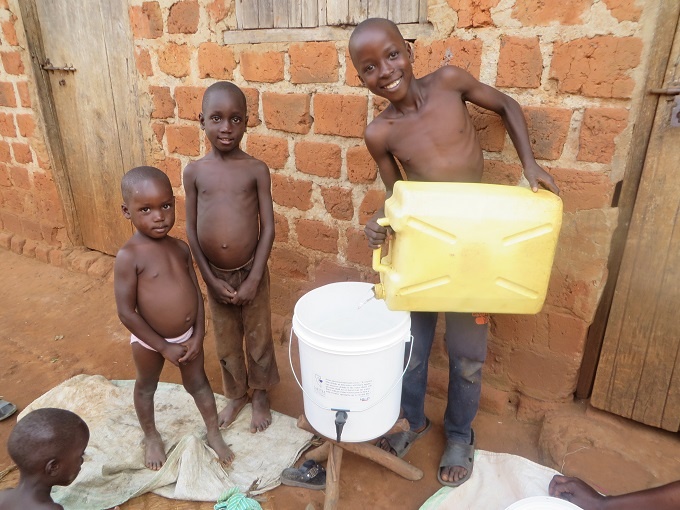 Joshua demonstrates using the H2MicrO filter while some younger friends and relatives look on.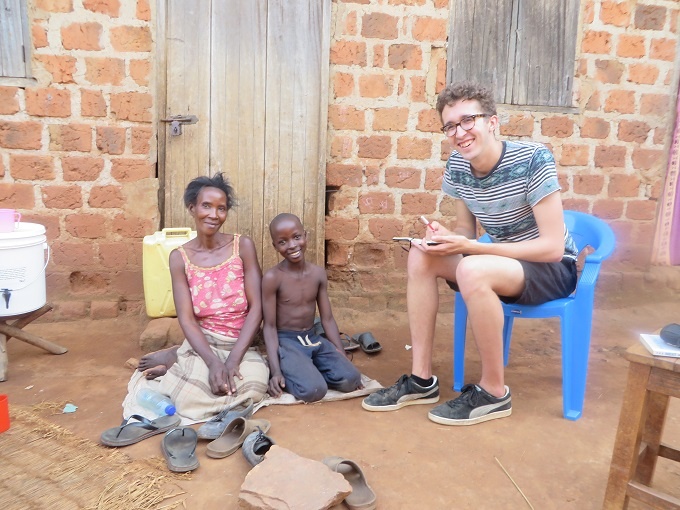 Joshua with his mom and me. Joshua's family really appreciates the water filter donated by his sponsors.

We met Joshua and his family and they brought out their water filter. They were very thankful to have it and I could see on their faces how beneficial it was to them. Joshua's family was happy to report that using the water filter meant not having to spend hard earned money on charcoal to boil water and that no one had gotten sick from drinking water.

It was gratifying to see that the filter had been working well for the past year. The filter and its clean drinking water have now become a fixture in the family's home.