Lillian, is beginning a lifetime of service to others, thanks to Caritas.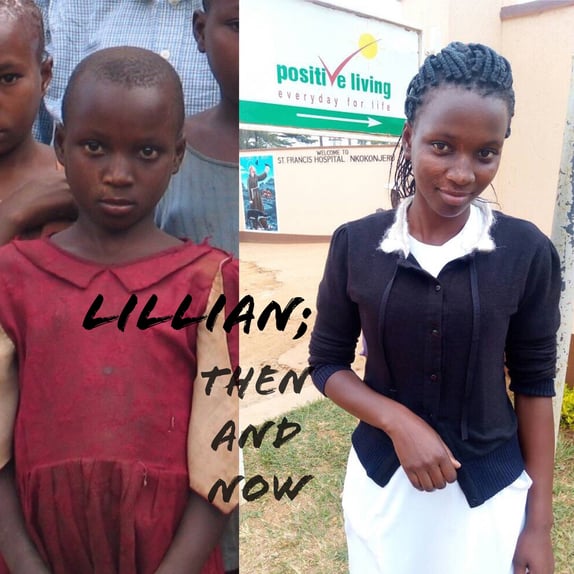 When people wonder what good their Caritas sponsorship or donations do for children in Uganda or elsewhere, they need look no further than Lillian.
Over the past dozen years Lillian, with the love and financial support of Caritas families, has blossomed into a bright, promising and truly prepared young woman.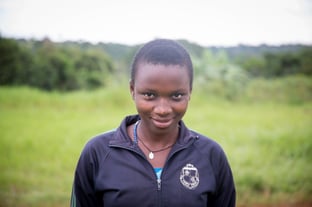 From her first school experience at St. Alphonse Liguori Demonstration DAY School in Nkokonjeru in 2006, through every stage of her education, Lillian did very well, seeming to always be above average.
Watching Lillian's progression and education from the other side of the globe, her sponsors and Caritas began to realize there was something special about this young woman.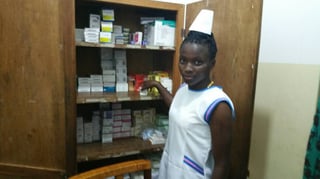 After Secondary School, Lillian was able to attend the Nyenga Nurse Training ("NTS") institute, located near Jinja at the head of the Nile River. There, she continued to excel, adding sciences and other subjects to earn a certificate of General Nursing, and to graduate with honors.
Lillian's life journey continues today with a position at St. Francis Hospital Nkokonjeru.
Besides her nursing training, Lillian's persona shows a very special kind of character, enabling her to reach and touch people with her very beautiful charism of care for others. Compassion and empathy for others helps Lillian to be the ideal healing individual for the physical, psychological or emotional needs of others.
Lillian's educational journey from childhood to young adult was only made possible by her Caritas sponsorship; exchanging letters, experiences, grades and more through the years, as Lillian became an integral part of her sponsor family's life.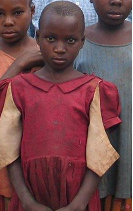 A dozen years shared as sponsor and child has confirmed this important relationship; serving materially, physically and spiritually to bond these Caritas-sisters in Christ from some 12,000 miles apart, even without their ever meeting in person. (Lillian is in the red dress in the Picture on the Left).
And now, thanks to the Caritas Child Sponsorship program, a community of potentially thousands of children and their families will be benefited by the beauty of Lillian serving others over a lifetime of nursing service.
Lillian is but one Caritas success story. Currently, her cousin Is attending NTS and will graduate in about a year. Lillian's sisters are currently studying at Kyambogo University, Mukono, for degrees in education.
(Lillian in center)