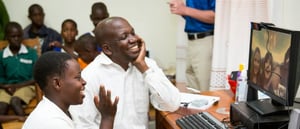 Besides his work with CARITAS For Children for over 16 years, Mr. Joseph Kkonde has also been the Deputy Head Master (Teacher) for 20 years at Stella Maris Primary Boarding School in Uganda. He is truly heart-driven to guide and care for all of the children who are supported through our CARITAS-Families.
Joseph, along with another local Field Coordinator, Alon Wangi, are committed to understanding, guiding, and communicating the children's needs to our CARITAS team here in the US. They enable CARITAS to best work together, along with the children's sponsors, in providing the highest of possible benefits for each child's overall needs and well-being.
Be sure to scroll down to meet four young women, just some of the pioneers of Caritas from Nkokonjeru village (Lugazi Diocese), now ready for life.
It is the end of the second Term for 2018, schools were closed for a holiday period of three weeks and we look forward to this little break. The children are in a jovial mood, especially those in boarding schools, as they go to be re-united with their respective families, after being at school for a period of three months.
I continue to say that the CARITAS sponsorship program has greatly provided so many positive changes in the lives of the children, allowing us to be here for all these many years.
On behalf of the CARITAS-Families in Uganda, I take this opportunity to:
Congratulate all of our sponsored children for having successfully completed the second of three academic terms of 2018.
Thank our beloved sponsor families for all the assistance extended to their children in Uganda.
Thank the leadership and wonderful people of CARITAS in the U.S. for making it possible for the poorest of our children to receive assistance from their Caritas-Families.
We all look forward to our remaining Term for this year. The blessings of these cycles of children each year for all these 16 years through Caritas-Loving support is so hard to put into just these mere words.
The assistance that comes to the sponsored children has had an amazingly positive impact on their live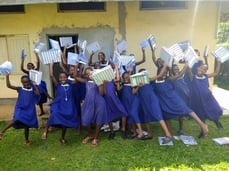 s. They are all now able to speak English fluently, read and write, receive a well-rounded education and Catholic instruction, be provided with a minimum of two meals per day five days a week, three for boarders, for seven days per week, as well as safe places to live. There is a bright ray of hope for these kids now, based on their greatly improved and education-created status.
Joseph has confirmed that we are again recognizing another group of Senior-Children who have graduated from institutions as young and capable adults from different parts of our region and all in different courses, from left to right:
Allen-Grace 23 - Accounting and Finance at Kyambogo University
Sharon 20 - General Nursing at Nsambya School of Nursing and Midwifery
Maria 23 - Mass Communications at Uganda Christian University
Sarah 19 - Midwifery at Nsambya School of Nursing and Midwifery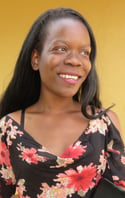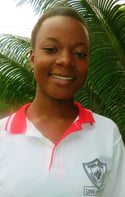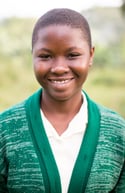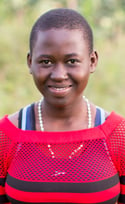 We greatly thank and appreciate the sponsors of these children for a job well done, in helping to make each of these student's hopes and dreams come true, and now able to give their most back to their communities as well. With special thanks from us all in our part of the world, blessed by all those who have made it possible...through Caritas.