Every October St. Francis Hospital in Nkokonjeru dedicates one week to seeing and treating patients from within the community for free. During my time in Uganda, I have had the honor of shadowing the medical professionals and helping out around St. Francis Hospital. "Hospital Week" really put the team to the test.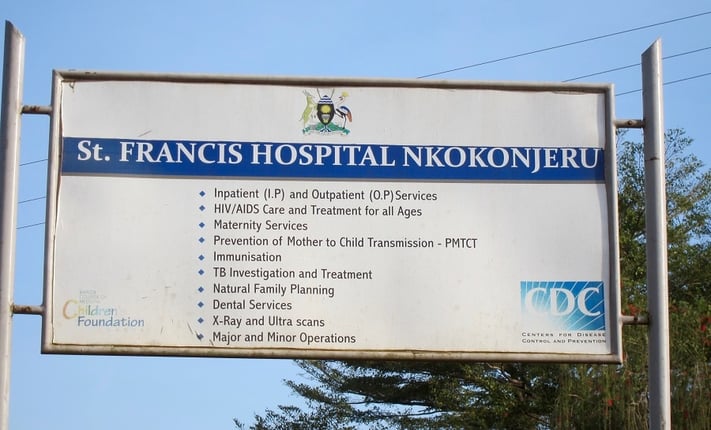 This gives you insight into the care provided to the community, including beneficiaries of CARITAS' child sponsorship programs, at St. Francis Hospital in Nkokonjeru, Uganda.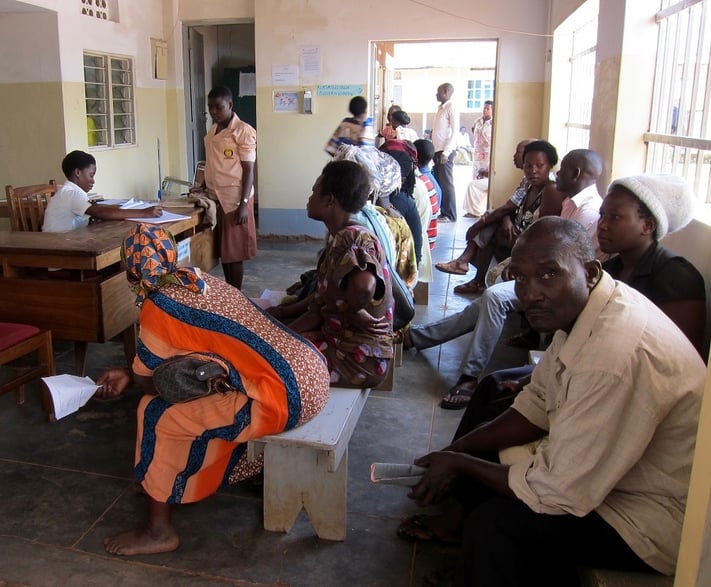 Patients waiting in St. Francis Hospital's outpatient center to meet with the doctors. Throughout the course of Hospital Week the hospital saw around 900 patients!
On Monday of Hospital Week we had 30 patients lined up before 8 a.m. waiting to take advantage of the free care. The hospital was promoting free HIV, malaria, typhoid, and blood sugar testing as these illnesses most commonly affect patients in the area. Most prescribed drug treatments were given out for free and minor surgeries such as suturing and circumcision were also free.
The origins of St. Francis Hospital go back to 1926, when Mother Kevin, the founder of the Little Sisters of St. Francis of Assisi, recognized the need for a local medical center to serve the many teachers and school children that were flocking to Nkokonjeru. She started a medical dispensary, which emphasized educating the local population in maternal and child health.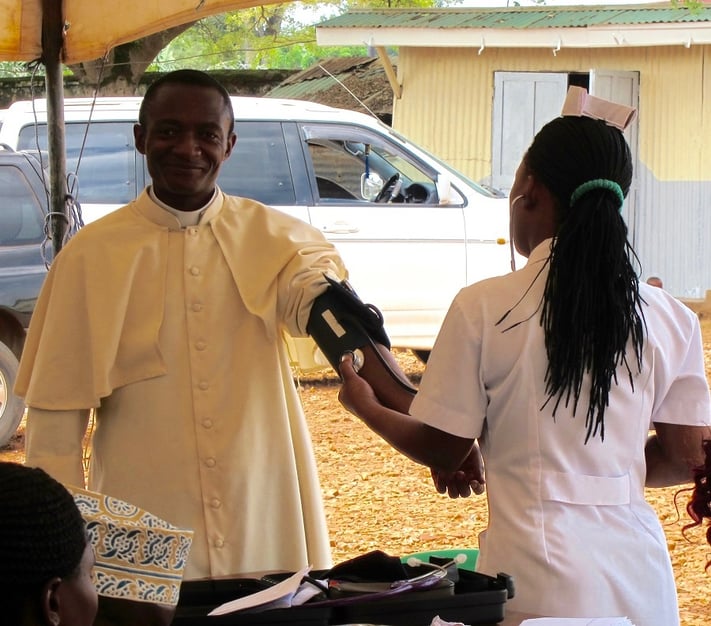 Fr. John Bosco Wasswa, pastor of the Nkokonjeru parish church, where many families who participate in CARITAS' child sponsorship programs are members, had his blood pressure taken to encourage the community to take advantage of free care provided during Hospital Week.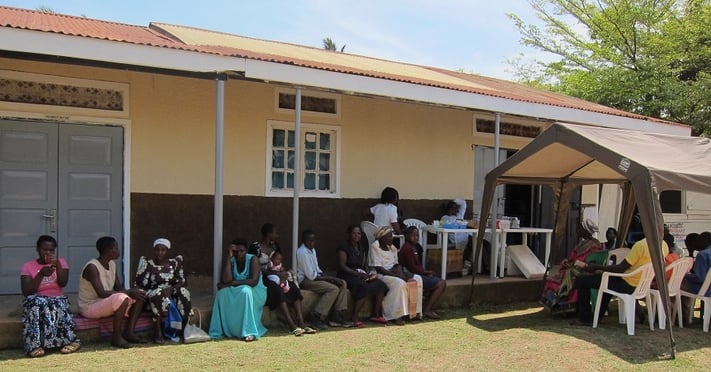 Patients wait to receive, at no cost, the medications prescribed for them.
Later a school of nursing was established and in 1959 the Little Sisters took over the management of the then maternity center and dispensary. In 1981 the institution received full accreditation as a hospital and since then has served the full range of needs of the community including providing care for the students sponsored through CARITAS' child sponsorship programs.
Throughout the course of Hospital Week the hospital saw around 900 patients! I had the pleasure of chatting with many of the patients and the overwhelming message was that medical care is very difficult to afford so they really appreciated the hospital's ability to give back to the community through their free service. I was very inspired by the community's commitment to caring for one another and I hope to use the skills I learned to give back to my own community as a doctor in the future!