On a warm morning in late May, three siblings woke up in the village of Nkokonjeru in southern Uganda and prepared themselves for school. Elvin, being the oldest sibling at seventeen, tried to rouse their mother, but she was in a deep sleep, recovering from a terrible headache she suffered the night before. He returned to his sisters, Evelyn the middle sibling and Elena the youngest, and made sure they were ready for the day. A knock came at the door before they had time to leave, and since his mother was asleep, Elvin answered. It was their neighbor, a friend of the family, inquiring about their mother. Elvin kindly told her that their mother was still asleep, which the neighbor took to be odd. She asked to enter the home, and Elvin stood aside to let her past. To her horror, the neighbor entered the home to find the mother lying lifeless in her bed. She had passed in her sleep.
Arrangements were made for the mother's body to be buried in a region far away from Nkokonjeru, while the children were separated and given to the care of family members. Their father had died years prior.
Family comes in many forms. Each of these children have more than ample room in their lives for someone who cares enough to help them. Someone whose heart is open enough to shed the light of love through the darkness of tragedy.
To learn more about each child and to learn how you can make a difference in their lives, please keep reading.
Elvin, 17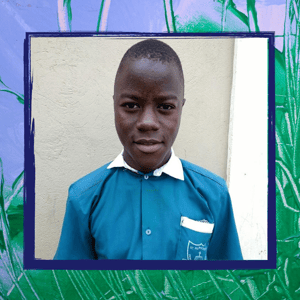 Elvin returned to Nkokonjeru to live with his maternal grandmother after his mother's burial. It was not the first parent he has seen buried.
Elvin was sponsored after the death of his father in 2012. He says that news of the sponsorship brought him profound hope and allowed him to participate in studies with his peers.
The eldest sibling of a broken family, he now has a newfound determination to provide for his siblings. He would like greatly to pursue vocational training, and has his eyes set on welding & fabrication. Elvin has intense focus and is good with his hands, and desperately wants to translate his skills into income for his family.
To sponsor Elvin, click on the button below.
Everlyn, 11
Everlyn is the middle sibling and was attending boarding school in Nkokonjeru before her mother's death. She is in the sixth level of Primary school, the near-equivalent of sixth grade in American terms, and her favorite subject is science. One of her favorite memories is when her mother baked a cake and brought it to her school for Evelyn and all of her friends to enjoy.
After her mother's burial, Everlyn returned home to find that she had lost her sponsor. Fortunately, within days another loving and generous individual chose to support her and her dream of becoming a nurse. Her sister Elena, however, still needs help.
Elena, 9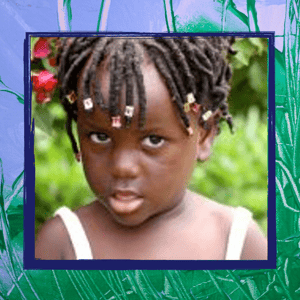 Elena is the youngest sibling of the family. After her mother's burial, she traveled away from Nkokonjeru to live under the care of her maternal aunt. Before leaving her home, Elena had found a sponsor via CARITAS who provided her the means to attend Day School in Nkokonjeru. She is infinitely grateful for the unfettered love and compassion that she has received from her sponsors, calling them her "real family," as she never truly knew her father, and has now been completely orphaned. However, her new living situation is posing a risk to her continuance of Day School in the village.
Elena's maternal aunt lives too far from Nkokonjeru for her to continue attending Day School, so CARITAS is reaching out to find a co-sponsor. In co-sponsoring Elena, you would be contributing to Elena's Boarding School education alongside another unanimous party, not only allowing Elena to attend school, but also helping her realize that she is not alone in the world. She has family, and it is all of us.
To sponsor Elena, click on the button below. And stay tuned each Friday for more stories like hers!