Silvia Margarita lives at the Hogar Teresa Toda in the Dominican Republic. The Hogar is a residence for girls and a refuge from extreme poverty or an unsafe home environment. For some families, the Hogar is key to securing a better life and an education for their daughters. By the invitation of Sr. Josefina, the Director of the Hogar, CARITAS' Program Administrator, Juan Urrea, had the opportunity to meet Silvia and travel along to her home in the province of San Juan.
After traveling about an hour and a half from the Hogar, Sr. Josefina and Juan arrived with Silvia at the very remote village of her home. They found Silvia's father living in a two-room house with walls and roof made of corrugated steel. Silvia's mother had left many years ago. Juan was told, "She went looking for a better life." Silvia's brother, only a teenager, was absent, already on his own.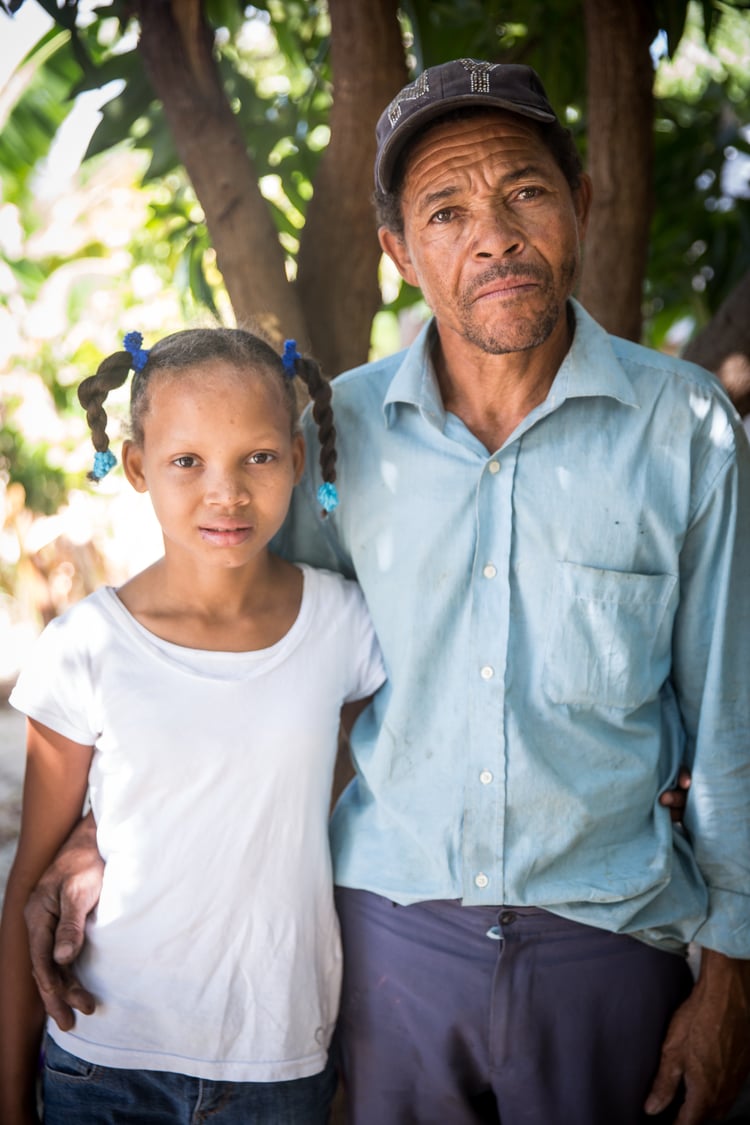 Silvia and her father. Silvia was recently sponsored through CARITAS' Catholic child sponsorship programs.
Silvia's father is a farmer. Although he owns a very small parcel of land, Juan said it is not good farming land, "It was such a barren place, mostly rocks. It's like trying to grow something in an area that is not fertile."
As such, Silvia's father works the land of other farmers trying to make ends meet. He had learned about the Hogar through the priests and sisters at his Catholic church.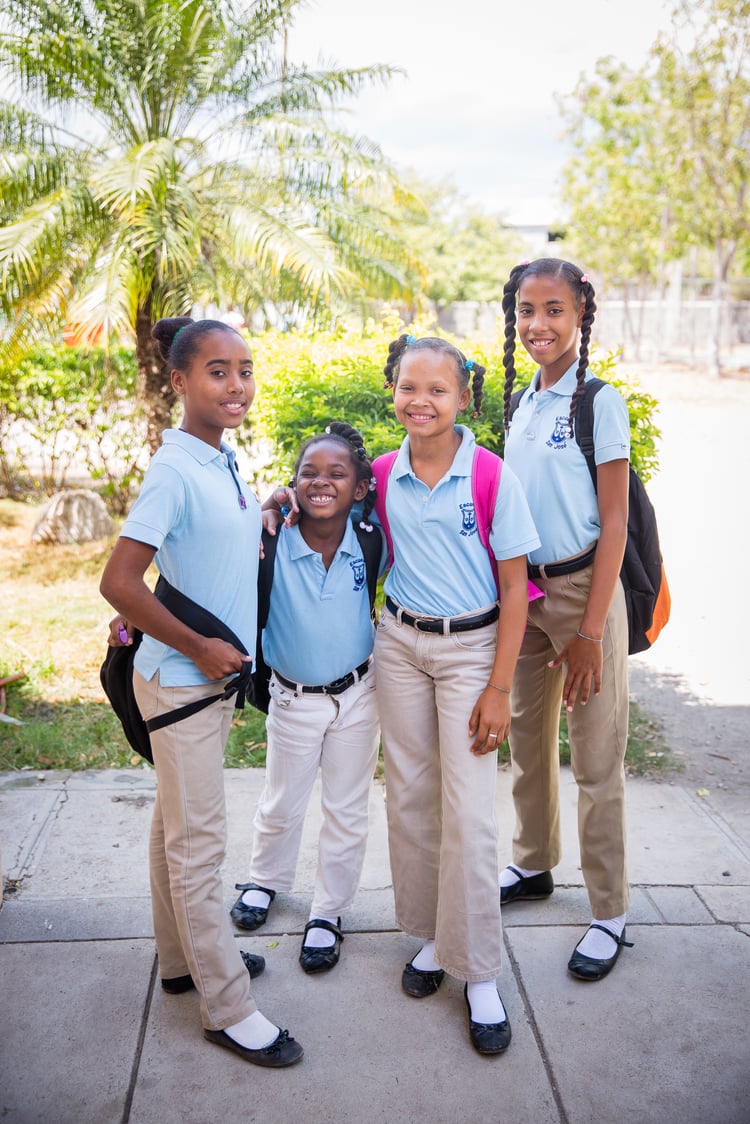 Silvia with her friends in their Colegio San Jose school uniforms. Girls at the Hogar attend classes at this school, with high academic standards, which is run by the same Sisters who operate the Hogar.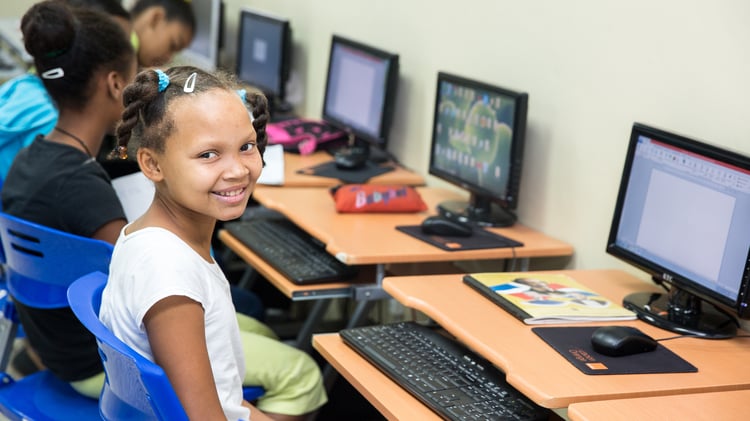 Silvia in the Hogar's computer lab. The Sisters are dedicated to the girls and try to give them every academic advantage.
Juan said it was sad to see that Silvia wanted to stay with her father, but her dad said, "I'm sorry my girl, but I can't have you here because I don't even have the means to feed you."
The sorrow was evident on the face of Silvia's father, whom Juan described as a thin man appearing much older than his relatively young age.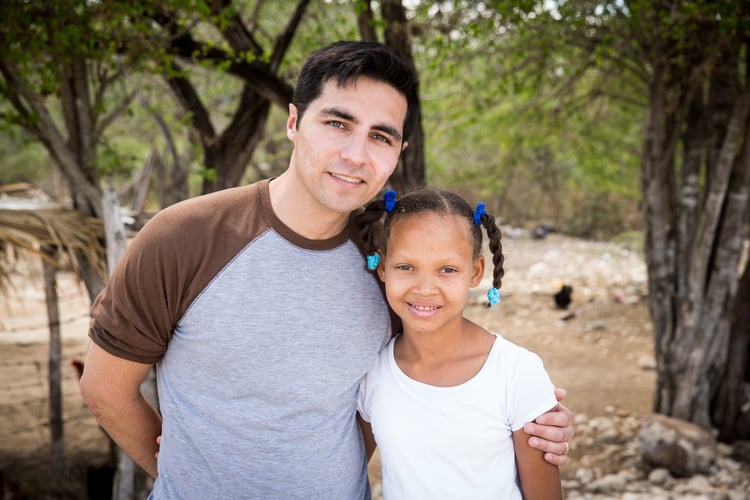 CARITAS For Children's Program Administrator, Juan Urrea, with Silvia.
"The poverty is really tangible there," Juan said, "Yes, the girls want to be together with their parents," but as difficult as the separation is, "The parents want a better life for them, 'I want my child to have an education, that's my dream for them'."