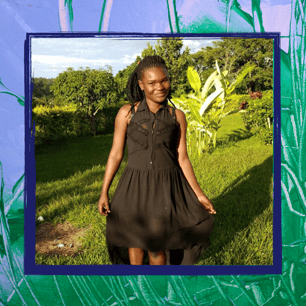 Brenda has been a CARITAS child nearly all of her life. With the help of her previous sponsor, she was able to finish Primary and Secondary School, where her favorite subject quickly became Math.
Recently, she lost her sponsor--exactly as she was preparing to enter Nursing School. Now, she is aware of the higher cost of Nursing School, and says that she would be willing to pursue Secretarial Studies if it means finding a sponsor. She would attend a top-tier YMCA university in Kampala, Uganda. The YMCA college in Kampala is called the Wandegeya Campus and has the strongest Secretarial program in the nation.
Brenda has a passion for medicine, likely fortified by the strength of her mathematics skills and also the untimely death of her father when she was young. However, she says she could see herself joining the ranks of Professional Secretaries for one core reason--she would be able to earn a salary and use it to provide for her unemployed mother and give back to other members of the the community that helped raise her; the Mother Kevin Community in Uganda.
Brenda says a degree in Secretarial Studies would allow her, in her words, to "...help my mother live a better life as well as help those children that may be in a similar situation to that which I faced [unable to afford school and without family who could help] before joining CARITAS."
To sponsor Brenda, click on the button below. Also, at the bottom of the page is a brief, introductory video where Brenda tells us a little about herself.