School now has a whole new meaning for me. School has always been something that everyone I know has experienced. I have a new appreciation for it now that I've seen a child who has never been able to attend school before, finally be able to go. Today I had the privilege of taking a boy, who is deaf, to school for the first time.
The boy's name is Stuart, he is 11 years old, and was brought to Providence Home to receive care after his single mother passed away. Stuart lost his hearing at the age of 3 after complications from an ear infection.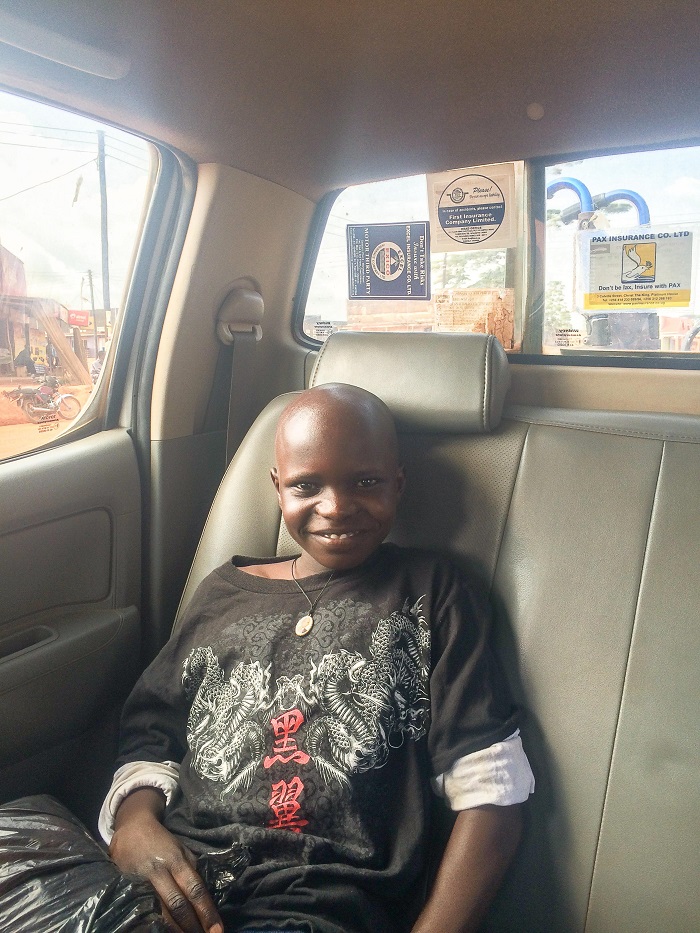 Stuart, happy to be on the way to school. He could benefit from CARITAS' child sponsorship programs.
He is very smart, loves to read, write, and learn but unfortunately has no real means of communication. I noticed that he picks up books with pictures that match words so that he can learn the words. He then copies these words on another sheet of paper, almost like making a vocabulary list for himself. I was very impressed by this.
I have never seen anyone so eager and excited to learn. I even taught him how to subtract on the first day I was at Providence Home.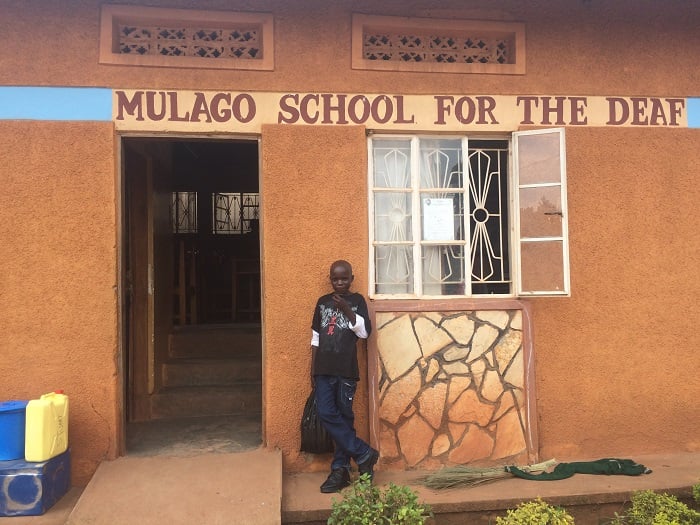 Stuart is finally able to attend school!
Stuart had been asking Ronald, the Occupational Therapist at Providence Home, every day, when he was going to go to school like the other children. I think it's safe to say that Stuart was overjoyed before departing for Mulago School for the Deaf this morning.
Providence Home cannot pay for Stuart's schooling permanently. Stuart would greatly benefit from being a beneficiary of CARITAS For Children's child sponsorship programs. Today was an honor to take part in and I can't wait to visit Stuart and see his progress!