One train, one subway ride, three planes, and a car ride through rush hour traffic and I had finally made it to Nkokonjeru. When Joseph, Technical Coordinator for CARITAS' Uganda child sponsorship programs, stopped the car, he said one word, "home".
As someone who's been away from the U.S. for five months already, the word home has taken on a new and malleable meaning. For a while now it's depended on where I am and whom I'm with. Home has ranged from my previous flat in England, to the house I grew up in in Wisconsin, to a hostel bed on a backpacking trip.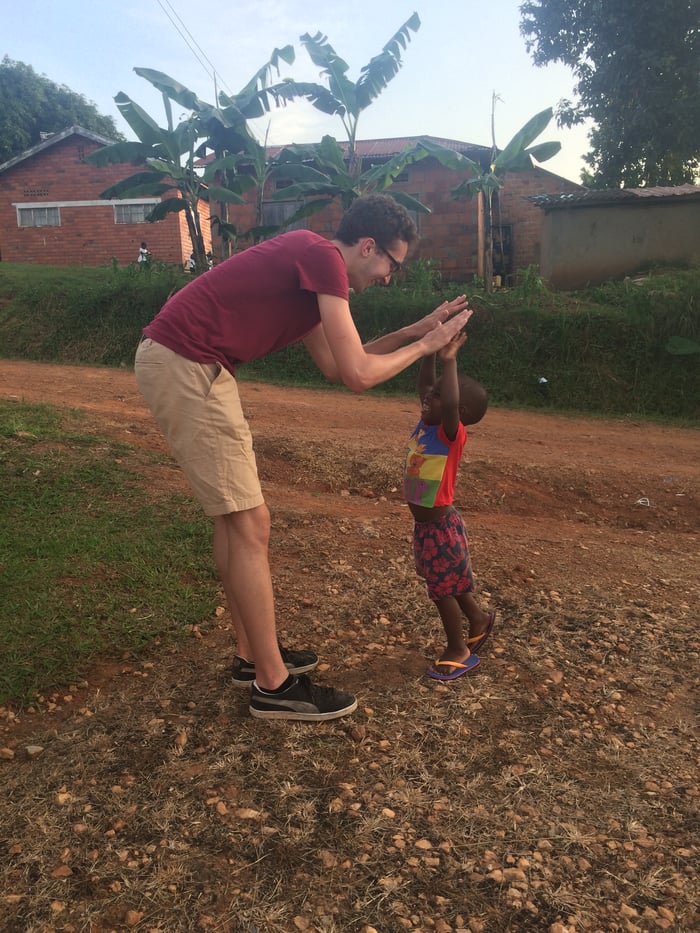 Among some of my new friends in Nkokonjeru, is Adrian, the son of one of the teachers at Stella Maris. Stella Maris is among the schools students attend through CARITAS' Uganda child sponsorship programs.
When I arrived at the CARITAS house in Nkokonjeru, I instantly felt like I was home. Flavia, who takes care of interns, and Prossy had a lovely meal waiting for Joseph and my travel weary self. As we ate, Joseph taught me a few phrases in Lugandan, phrases my sleep-deprived mind soon forgot when tested on them the next morning!
As I went to bed, Joseph, Flavia, and Prossy all made sure everything in my room was good and showed me how to use the water heater. Going into the bathroom I discovered I was not alone as there was a gecko high up on the wall. I turned around looking further around in the room and when I looked back the gecko was gone! I was too tired to go searching but I figured I'd see him again.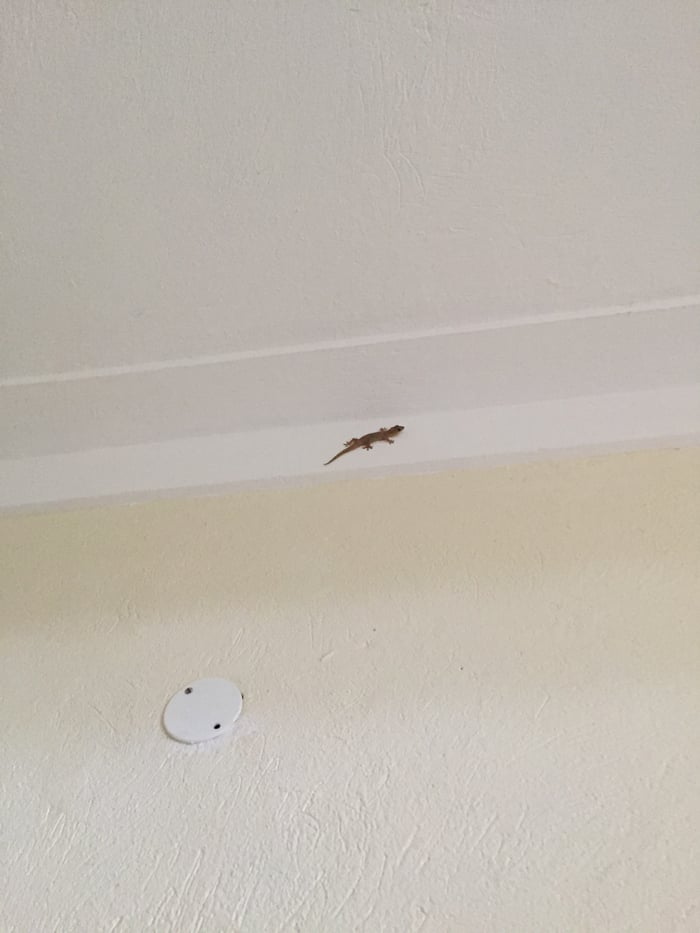 The gecko sharing my room. I'm open for name ideas.
The next morning I woke up late, my fellow interns Alex and Tang had already gone. After unpacking my luggage I looked up to find the gecko was back! I reached for a plastic basket and was able to catch him but only for a moment. He managed to slip through the large handle hole in the basket and climb past my reach! Looks like I'm going to have to get used to him, but at least I know I'm home!