We visited Blessing today! Blessing is a sweet, 16-year-old girl sponsored by teen students at the International American School of Warsaw in Poland. She attends Bishop West boarding school in Mukono, Uganda with a focus on vocational skills. Bishop West is one of only a few schools in Uganda with a special needs program. The support of her peers in Warsaw has allowed Blessing to thrive and learn valuable skills in spite of her disabilities. My fellow interns and I were able to see firsthand how happy Blessing is attending classes at Bishop West.
We were greeted by the headmistress, Lydia, who led us to Veronica. Veronica is a nursery school teacher at Bishop West who knows sign language well, so she showed us to Blessing. We walked a short distance from the headmistress's office to the vocational school where we met Blessing!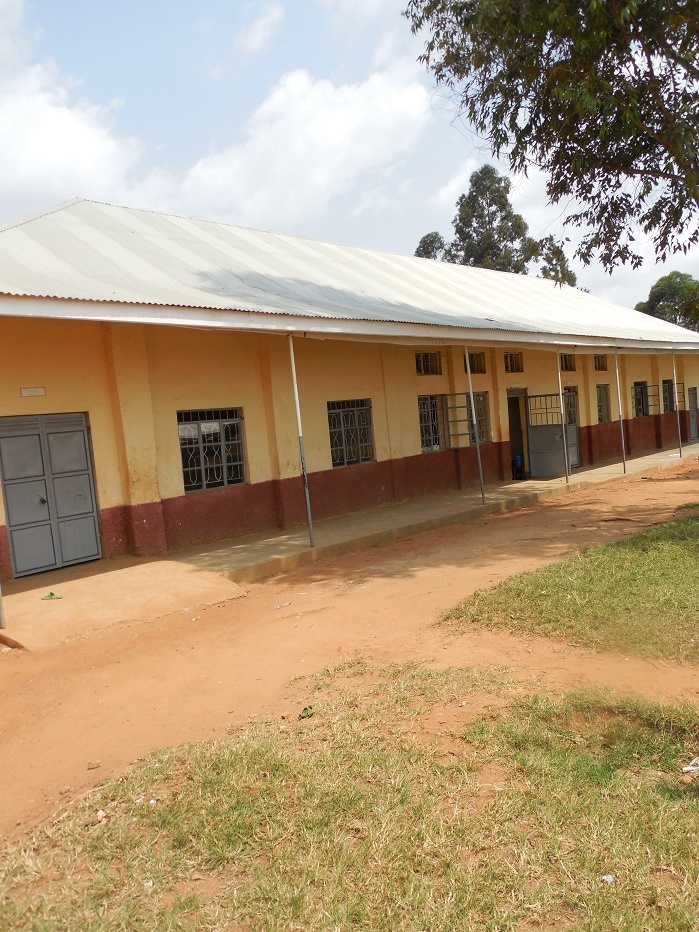 The vocational school at Bishop West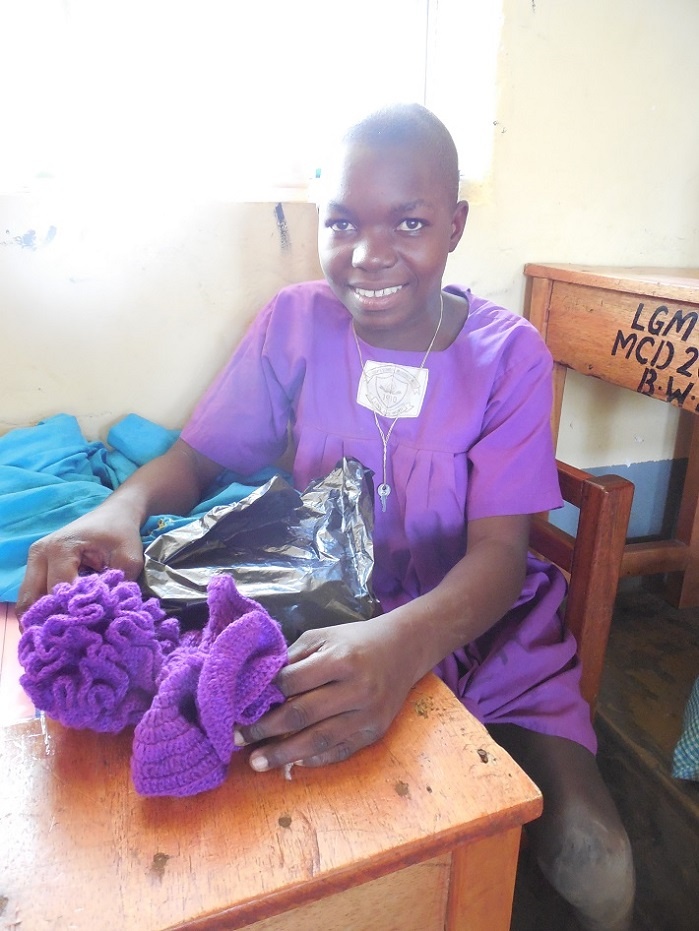 Blessing at her desk with some of her crocheting
It is only her first year in vocational classes, but she is learning how to sew and is skilled in crocheting. She was very excited when she found out we were there to see her, and even more excited when she saw we brought her a snack and a soda. She showed us some of her very nice work and we had a conversation about class. Her favorite class activity is drawing, and her favorite activity outside of class is music and dance.
Her teacher then took us next door to show us all of the projects that have been completed by the students at the vocational school. This includes baskets, key chains, wall hangings, jewelry, clothes, and a few other things. It was quite impressive! We spent a little more time with Blessing until it was time for us to go and time for her to get back to class.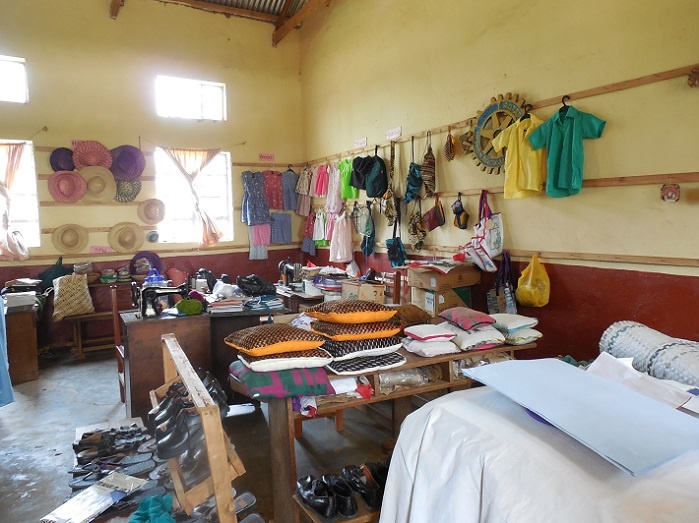 Clothing, shoes, woven hats, mats, and pillows made by the students at Bishop West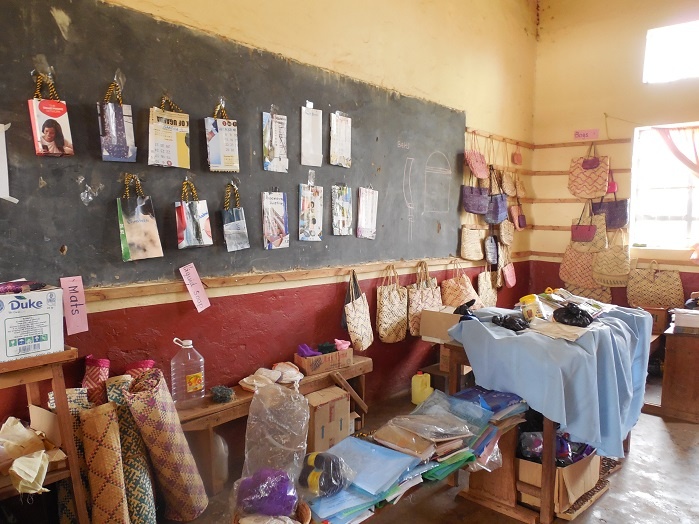 More of the work crafted by Bishop West students
Blessing thanked us for visiting, and her sponsors for all that they do, and after saying our goodbyes Veronica led us to Blessing's dorm, dormitory number one. We met her matron, Grace, who showed us Blessing's bed. She sleeps on a bottom bunk in a room that sleeps around thirty girls. Veronica told us that they spray repellent to keep mosquitoes away, as only some children have mosquito nets. Everyone at Bishop West was extremely welcoming and grateful for the support of Blessing's sponsors.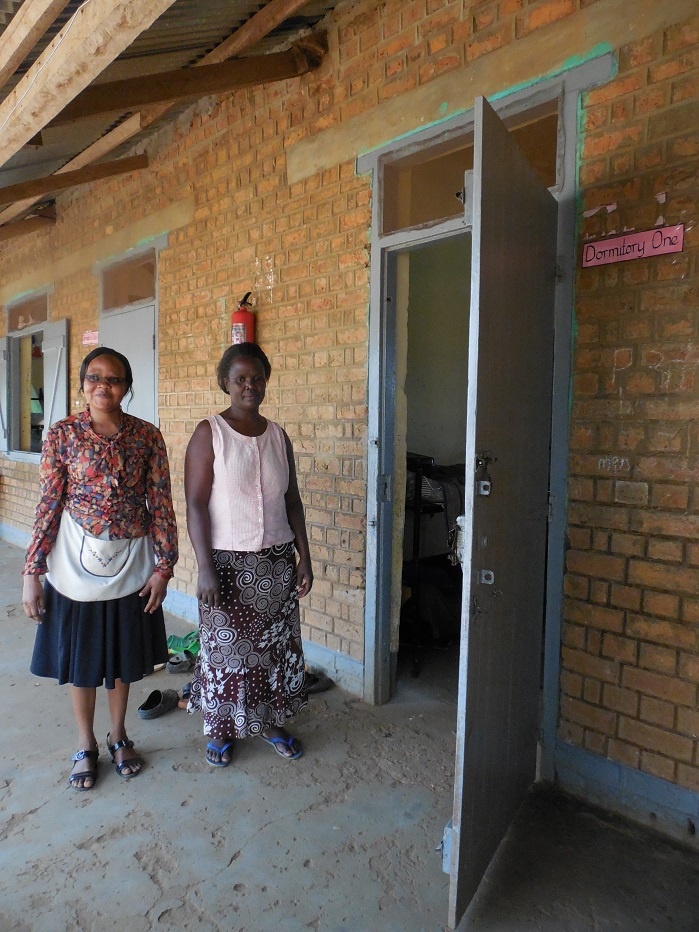 Veronica and the matron who cares for the girls, including Blessing, outside Dormitory One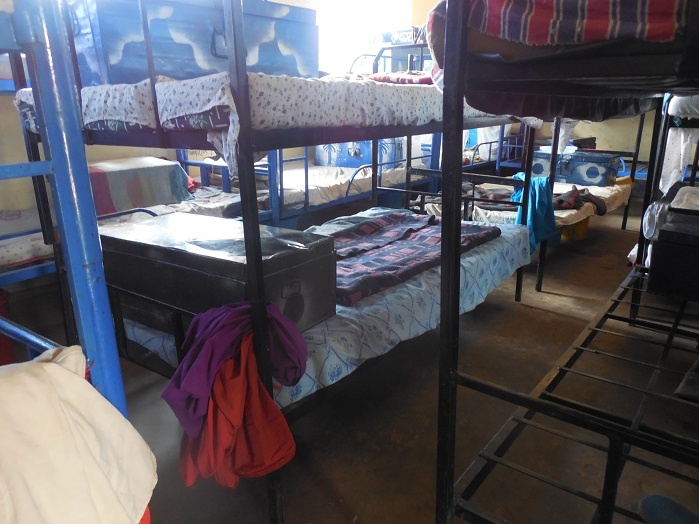 Blessing's bed inside Dormitory One
Another young person with special needs is a boy named Stuart. Like Blessing he lives at Providence Home while he is not attending school. Providence Home is a residential care facility for children and adults with special needs and the elderly established by the Little Sisters of St. Francis of Assisi, CARITAS' ministry partners in Uganda. If you think that you would like to sponsor a child, Stuart would greatly benefit from participating in CARITAS' child sponsorship programs as he does not have family to support his education at the Mulago School for the Deaf. To find out about sponsoring Stuart, please click the link below.