On Friday, July 1st, we celebrated the opening of the new home for the elderly at Providence Home, a residence for disabled adults and children run by CARITAS ministry partners in East Africa, the Little Sisters of St. Francis of Assisi. It was such a happy day and an exciting event to be a part of. For me, it was a lot of fun being at an event in a foreign country where a lot of people actually knew me. Providence Home is where I spend most of my time working during my internship with CARITAS child sponsorship programs, so I was very proud seeing the final product of all of the hard work that has gone into the event and the Elderly House.
As its director, Sister Angeline, has been renovating Providence Home for a few years now.This wasn't brought to my attention until I saw the program for the grand opening of the Elderly House. A lot has gone into the compound recently and it's more than impressive.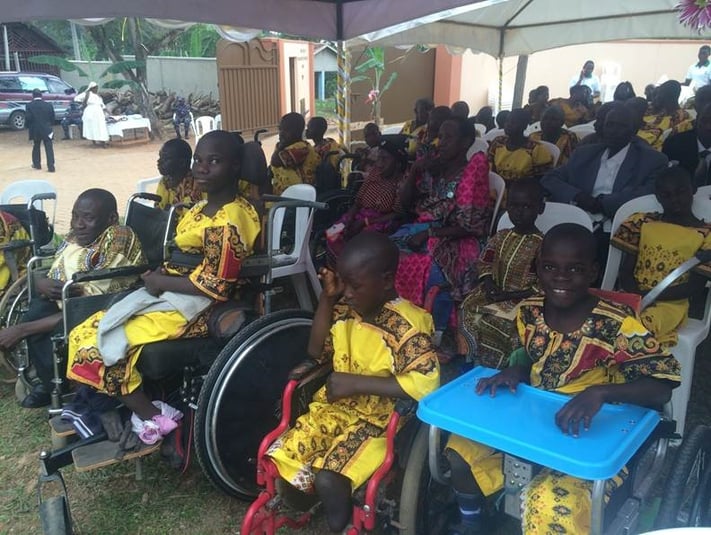 The residents of Providence Home participating in the celebration.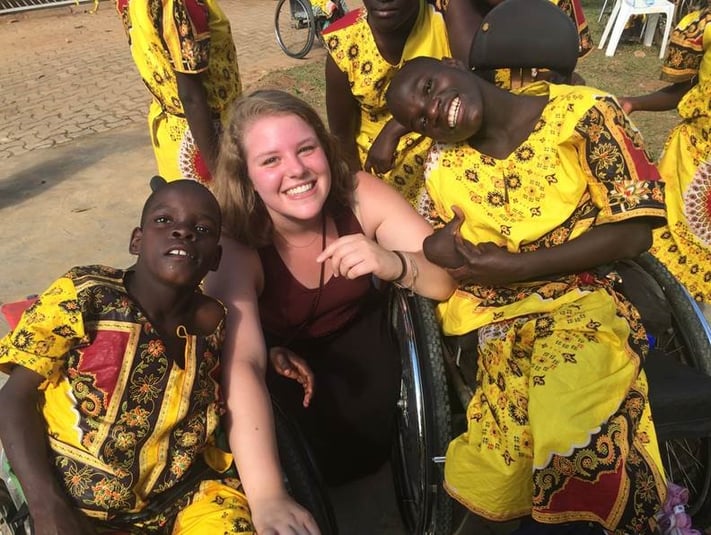 Solomon, myself, and Geraldine. Both Solomon and Geraldine are sponsored through CARITAS' child sponsorship programs.
The day started with a procession with a special guest, the Bishop of the Lugazi Diocese. Then came a joyful Mass full of singing. Following Mass, we were treated to performances by residents of Providence Home and students from St. Anthony Nursery School and St. Alphonsus Demonstration School. Children sponsored through CARITAS' child sponsorship programs include some Providence Home residents and students from both schools.
After this we ate a traditional Ugandan meal composed of matooke, rice, chicken, Irish potatoes, cabbage, pumpkin, and cassava. This was a nice time to relax and reflect on the ceremony surrounded by some of the local people.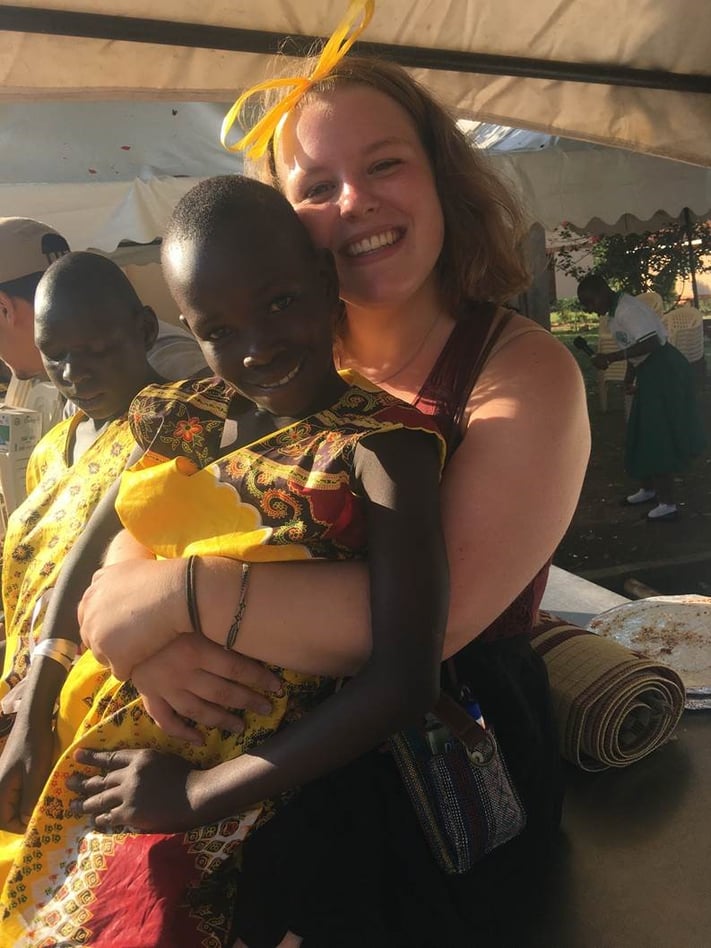 Here I am with Florence. Her mom is a helper at Providence Home. She and her siblings are living there because their mom is only able to rent a room in a house that isn't suitable for the kids to stay. Their father illness prevents him from supporting the family. Florence is able to get an education through CARITAS' child sponsorship programs.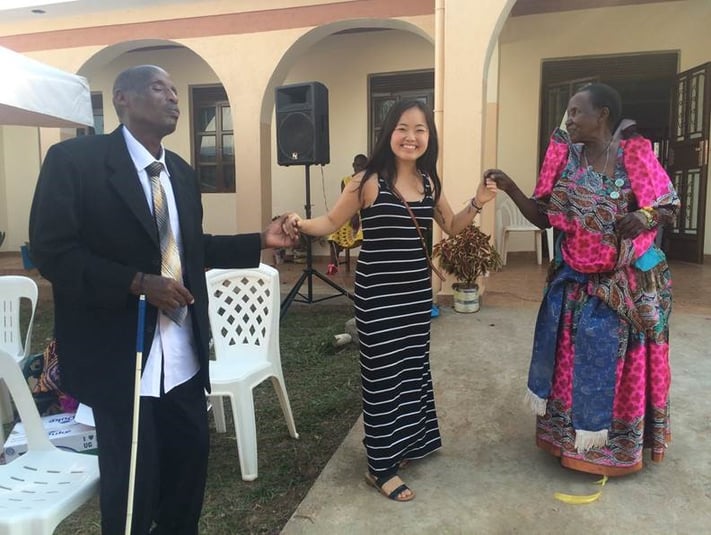 Tang, one of my fellow interns, dancing with John and a resident of the newly opened Elderly House at Providence Home. This woman is wearing a gomesi, the traditional dress of Ugandan women.
After lunch, we celebrated the occasion in the best way possible, dancing! My fellow interns,Tang, Samir and I realized we were some of the only guests left when we walked back outside after eating, but all of the kids were still dancing. We joined right in and had the best time! This was my favorite part of the day.
We danced for about three hours nearly non-stop. I think this really bonded us with the residents and staff of Providence Home. I didn't feel like a foreigner at this event because everyone was so warm and welcoming. Hopefully the photos convey the joy that was felt throughout the day!