Greetings once again from Uganda! This week we would like to give you a glimpse into a typical school day from the perspective of one of our students at St. Anthony's. We hope that you not only enjoy this, but can also think about and relate this schedule to what a five-year-old experiences in your hometown!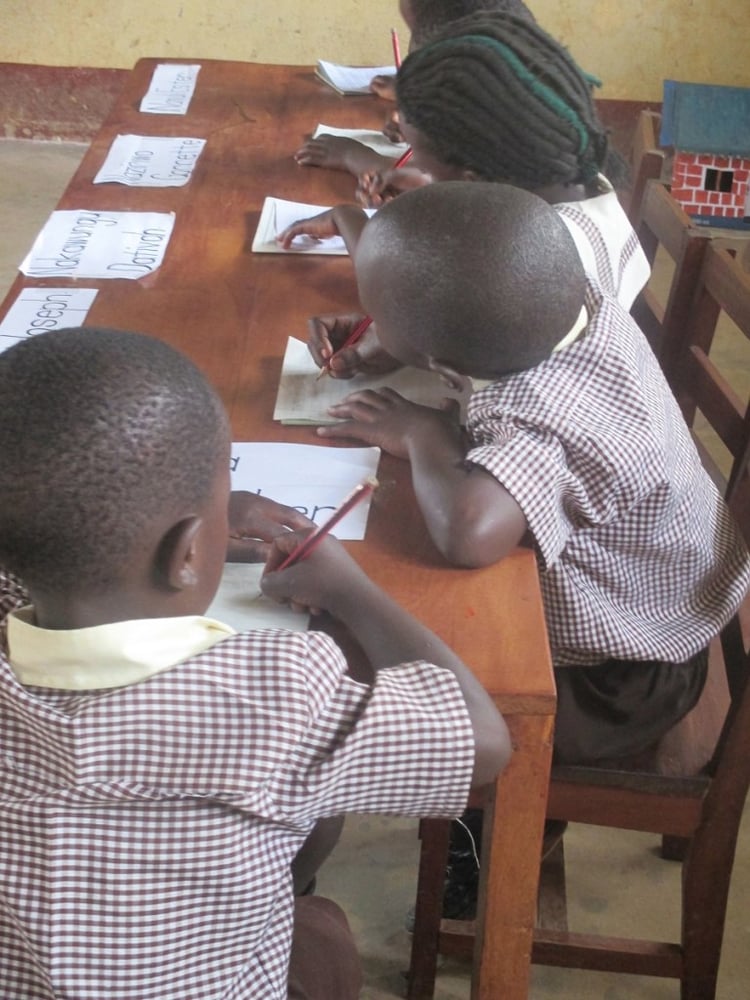 Children diligently learning to read and write
Depending on where the students live, they have to wake up at various times of the day. School begins at 8:00 a.m., so those walking by foot not only need to wake up in time to walk to school, but also need to have enough time to finish their morning routine. Some children arrive at school by way of boda-boda, a motorcycle driven by a family member or friend. We have seen as many as four children plus the driver making their way through town to school!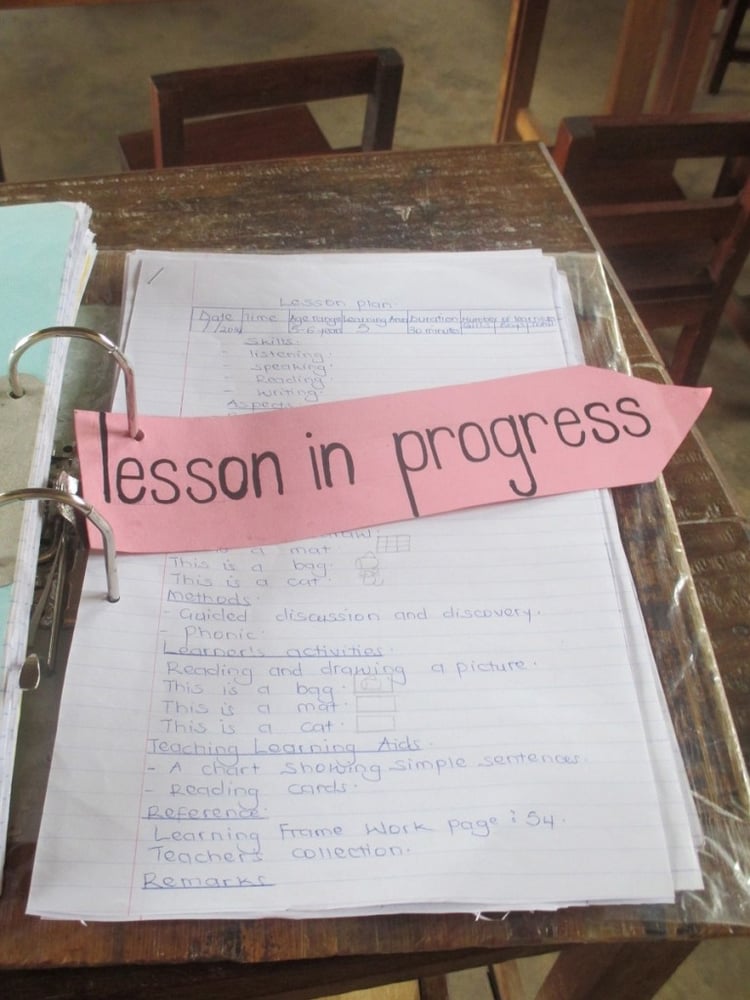 Teacher Jane's Lesson Plans
Once the children have arrived, the first order of business is to greet their teacher. When Teacher Jane says, "Good Morning Class," they reply in turn. When she says, "How are you?" the necessary reply is "We are humble, obedient, and ready to listen!" After this routine, class officially begins. Many times, the lesson will begin with a song such as "If you're happy and you know it" or "Shake, shake the mango tree." Then we learn things like matching, drawing letters, colors, numbers, and even taking turns. When it is my turn to teach, we read books and act them out with much enthusiasm. After a half hour, it is time for short call (bathroom break) and a bit of a thinking break. When we return to class, it is time for another interactive lesson. Today the children learned how to play "I spy" and developed critical thinking skills to find the correct item.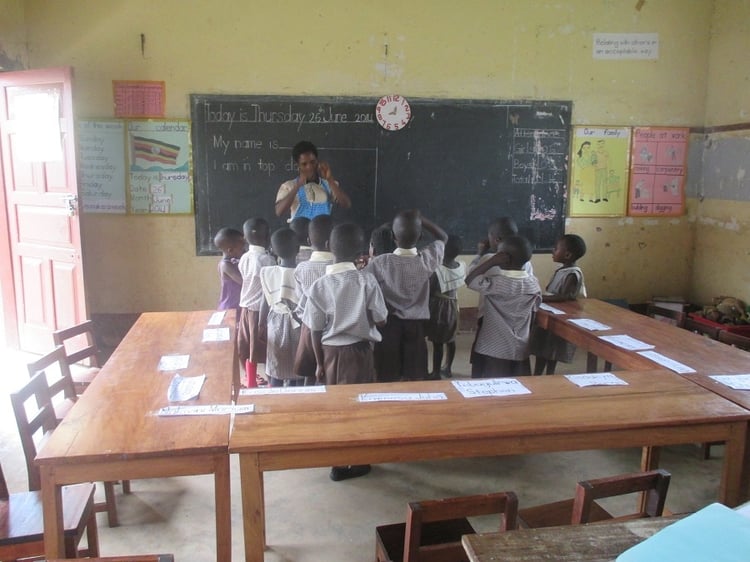 Students singing and dancing at St. Anthony Nursery School, one of the participating schools in CARITAS' child sponsorship programs
Probably the children's favorite lesson of the day is Physical Edcuation! After a morning of classroom lessons the kids are excited to go outside to exercise. Some days the children play with balls made from plastic bags and banana tree leaves and other days they have races to see who can run around the courtyard the fastest. The best days are when we bring the bubbles and the children spend their PE lesson chasing bubbles!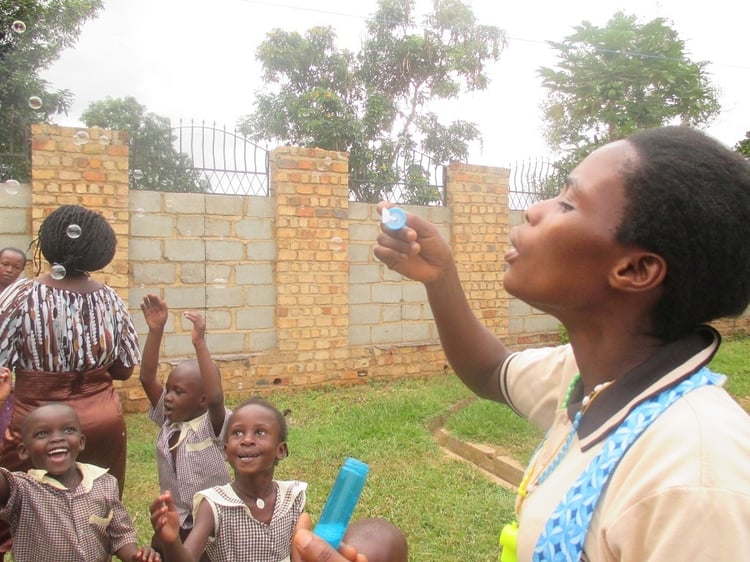 The children enjoy bubbles.
When 10:00 a.m. rolls around, the children are ready for break time! For the next hour the children are able to relax, play and enjoy a snack. Each day the children bring their own snack for break time. Some children enjoy a piece of bread, a chapati (like a soft shell tortilla), a passion fruit, or whatever else they have available. On special occasions the Sisters provide a snack for the children of either a banana, a hard-boiled egg or sweets. After snack time, it's back outside to play until break time is over at 11:00 a.m.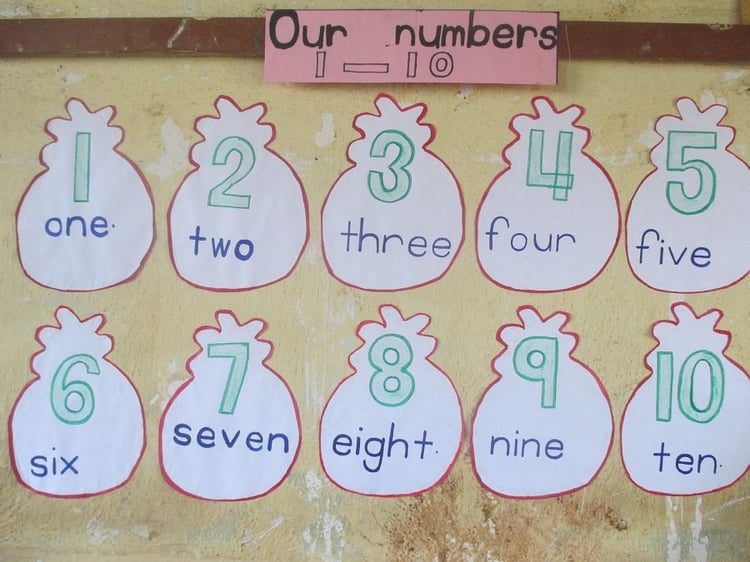 Lesson aids for the children
From 11:00 a.m. to 12:30 p.m. when the school day ends, the children have classroom lessons. Like the morning lessons, the topics can cover anything from writing letters and numbers to practicing animal sounds. After a long day of school (at least for a five-year-old) the children are ready to pack up and head home! At home the children may have chores to complete, may have to help their parents around the house or they may spend the day playing with their friends and siblings!
We hope the children receive a full night's sleep and are ready and excited to spend the next day with us at St. Anthony's!
---