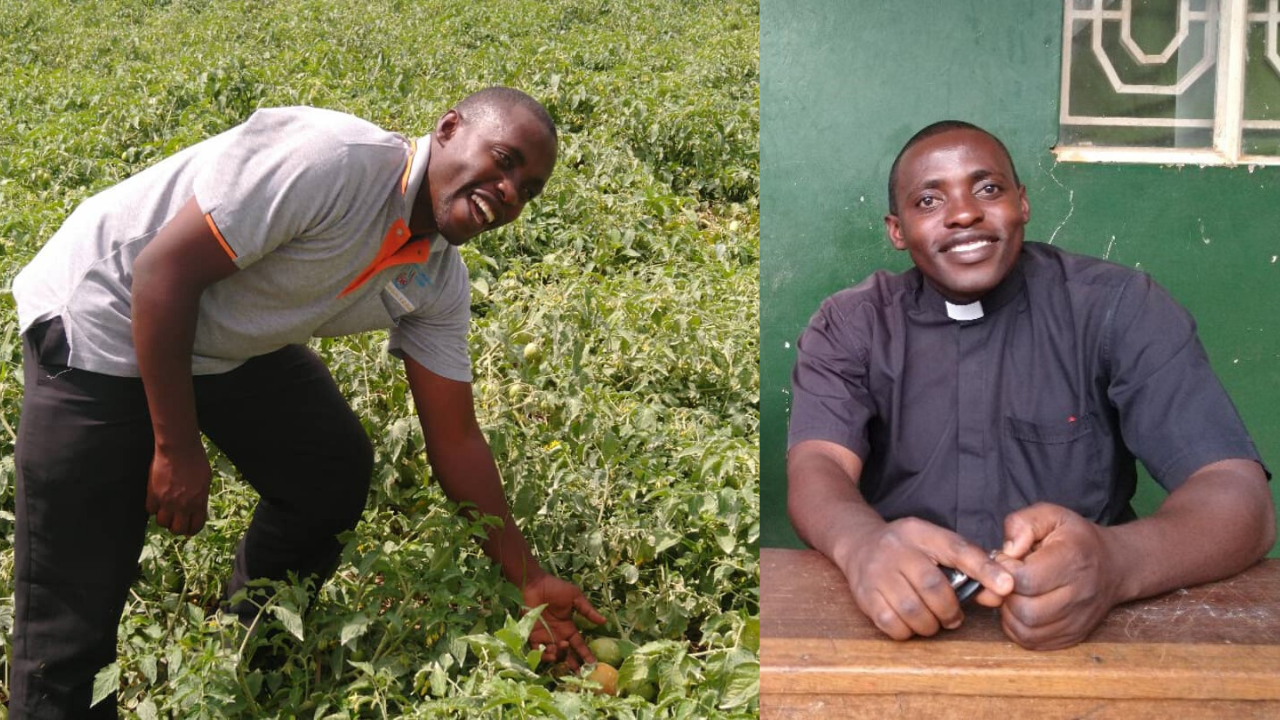 In late March, when Uganda was forced into a sudden lockdown, Fr. Frank couldn't continue to work as Dean of Studies at St. Joseph Seminary. Since all public Masses were also forbidden, he reached out to CARITAS hoping to do something significant through our Special Feeding Program.
When 24 acres of land were made available to him, and with more time on his hands, Fr. Frank decided to put it to good use by starting a farm!
Thanks to funds raised in our Special Feeding Program, Father was quickly able to purchase seeds, farming tools and supplies. CARITAS was also able to support his creative initiative by paying local laborers and several seminarians to help him work the land.