How many times are we reminded about all the needs of a particular class of people who each day are subjected to the most heinous acts of inhumanity possible? So many, at times we just don't even want to pick up a newspaper, turn on the TV or radio, or any kind of Internet based news, editorials, or commentary. The headlines are at times just so thought or emotion numbing, because it is so deeply found in the societies of humankind, about everywhere in the world. I am talking about injustices committed against Children.
Children who are orphaned, starving, isolated and lonely, dying from treatable diseases, abandoned, abused in physical, mental, emotional and even spiritual ways; so much so that we often ask ourselves… there are so many, what can I do? How can I help? The needs are so great and they are everywhere, wide and far. Poverty, hunger, illness, abuse are everywhere... we say, what can I do? I have no way to help. But of course there are some solutions, many in fact, such as providing social outreach and relief to those in need, which can be done just about anywhere in the world. However, for all the millions receiving help, the needs are so great and there are still so many millions more in need of help.
Please join us in praying the CARITAS Novena For Children. For the next nine days, starting on the 6th of August, you are invited to make a difference. You may not see even one child being fed a meal, or take a glass of clean water, or be rescued from the circumstances of their everyday life of sadness and dispair. But for these nine days, please, will you pray with us?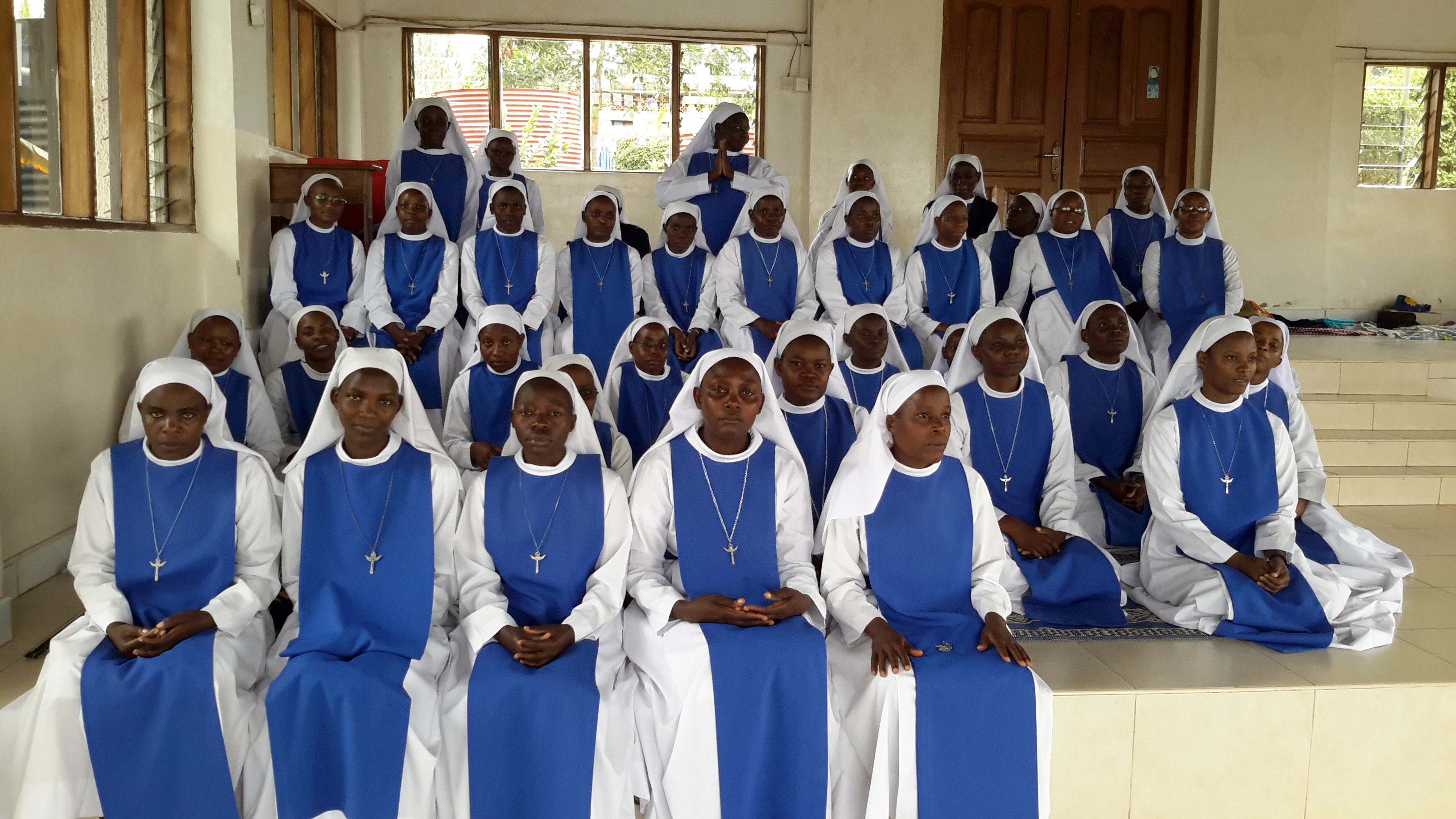 Just to let you know, CARITAS has a new ministry partner. They are called the Brides Of The LAMB Sisters. It is a powerful name in the history of its use throughout the centuries of Christianity. They are located principally within the Catholic Archdiocese of Kampala, Uganda. Their entire ministry is surrounded with and imbued in intensive, unceasing and uninterrupted prayer. These beautiful, deeply spiritual Catholic religious women have promised to begin with us in this Novena starting with the beginning of the very first hour of the 6th of August and will pray with and for us non-stop for each and every minute of 216 hours of this total nine day period. Yes, that is right! They set up in teams of several sisters into prayer periods of time to cover all of these hours and days.
In addition to the specific intentions of our daily intentions for children, they will be praying for you, for your needs. For the needs of your loved ones. When we pray, we pray to God and in this Novena period, through the intercessory power of Mary, celebrated in reference to the Assumption of Mary, August 15th.
If you prefer not to join us in this particular CARITAS Novena For Children, you may just go to this "Prayer Intentions or Opt Out" button at the bottom of this page, to let us know. Also, there is place at this link for you to enter any special intentions you want our sisters, the Brides of the LAMB Sisters, to include in their prayer works as part of this Novena and their full 216 hours of prayer for us.
Prayer is a powerful medium of communication with God. Please join us in prayer for the children.