Three weeks ago, we all made promises to ourselves. We said we'd eat healthier, we'd lose weight, we'd read the bible every day, or we'd smile more: In 2015 I resolve to (fill in the blank). How's it going? Several people I've spoken to about New Year's resolutions in the past few weeks have quoted a popular statistic to me – only 50 percent of us are going to accomplish our goal.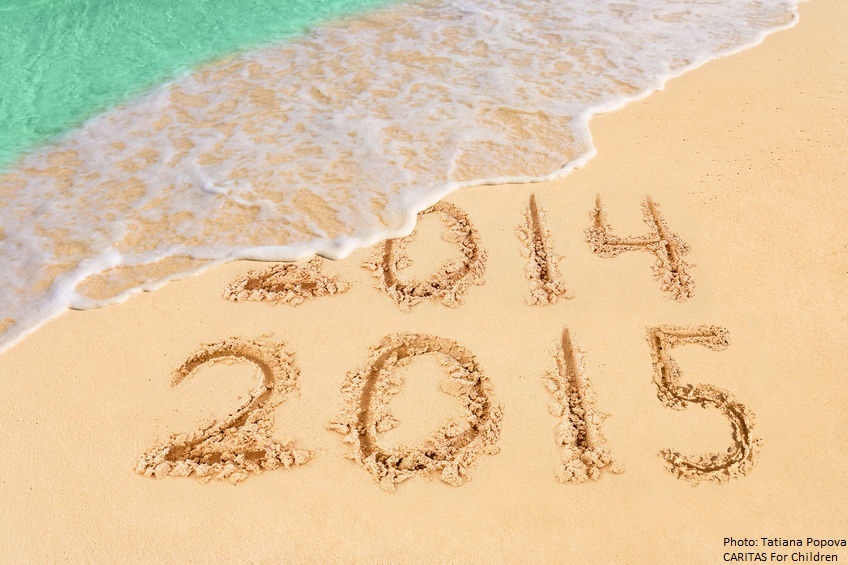 For a Catholic charity, New Year's resolutions look a little bit different: CARITAS For Children is dreaming big.
Our goal is to have a positive impact on everyone we serve.
Together with you, our sponsors and donors, we hope to send 100 water filters to Uganda to provide clean drinking water to the families in our program in Nkokonjeru.
We want to kick start a community of young adults living their faith (more information coming soon).
We are searching for long-term missionaries to serve in our Catholic child sponsorship programs in Uganda and Haiti.
We would like more people to experience short-term Catholic mission trips through CARITAS For Children.
There is so much to accomplish in 2015, and things rarely go smoothly. As a Catholic organization in Haiti we have to contend with the lack of infrastructure there: no roads to our schools, poor phone and internet connections, limited options for communication, and language barriers. If a long-term missionary, ideally a husband and wife team, is found, they could greatly improve the Haiti program. Our Ugandan program would benefit from a similar team.
As part of our growing community of people actively living their faith, will you help us accomplish these goals?
Here's how you can help:
Donate $100 to send one water filter to a family in need in Uganda
Help provide English language lessons to children in an orphanage in Poland
Fund the education of a child through our Catholic child sponsorship program
Go on one of our Catholic mission trips
Host a fundraiser to support one of the Special Projects (e.g. a fun run, or bake sale). One of our sponsors inspired her VBS students to raise money for a wheelchair for a disabled CARITAS student!
Volunteer at a Parish Weekend presentation or at the home office in Milwaukee
Sign up for our Reflections of CARITAS, authored by CARITAS Theology Content Writer, Kollin Petrie: short essays based on the Sunday readings that are an easy way to reflect on scripture, gain a deeper understanding of the teachings of the Catholic church and inspire a deeper and personal faith experience.
Or contact us with your own unique and inspired resolution that we can accomplish together!
If we work together, we can make 2015 an incredible year for CARITAS For Children and for one another!