My last week in Nkokonjeru was bittersweet. After having spent 12 weeks with the girls at Stella Maris Boarding School, it was difficult to say goodbye knowing that I will not be able to return for a while. After some tears and many hugs, I said my final farewell to the girls. About 30 girls, all from different classes, wrote me goodbye letters. Those will make for some good reading on my plane ride back to the states.
When I reflect on my experience in Nkokonjeru, Uganda, I have about a million different feelings. Not only did I have the opportunity to work at Stella Maris Boarding School, but I was also able to spend time at St. Anthony's Nursery School to help set up children to be sponsored, and finally I was able to go out into the community and meet and listen to those that make up Nkokonjeru.
I spent the majority of my time at Stella Maris and I am thankful for each and every moment. I got to learn the ins and outs of teaching in a new culture, which I will admit, was a little more challenging than expected. After a few weeks, I was able to navigate through Ugandan school culture so that I could be the most effective teacher possible. As mentioned in earlier posts, I spent most of the girls' free time up at the school playing football, reading books, playing cards, or watching movies. It was through these after school fun activities that I was able to form meaningful relationships with all my students. I had the opportunity to really get to know their personalities. I think that the more I learned about them, the more they respected me because they knew I truly cared. This made saying goodbye a bit more difficult. I wrote each of my students a goodbye letter and in return, some of them gave me some gifts. My favorite gift I received was a roll of toilet paper. It was all she had at school and hey, isn't it the thought that counts?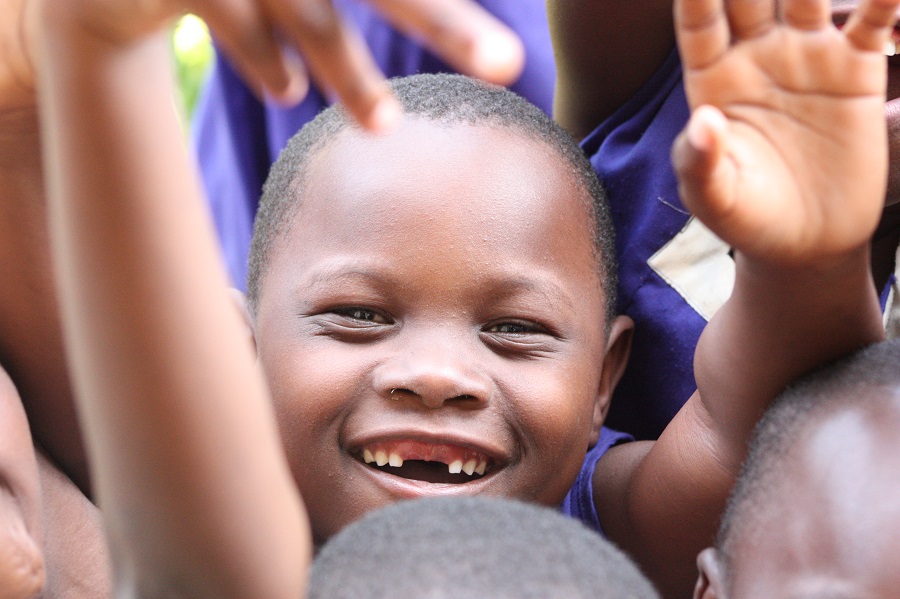 When I was not at Stella Maris, I chose to spend my time at St. Anthony's Nursery School with Sister Lucy and Sister Immaculate. These two sisters are two of the most intelligent, kind, and generous women I've ever met. They run a beautiful nursery school and are fully invested in each of their students. I found out that when parents cannot afford to send their children, Sister Lucy and Sister Immaculate will often times let the children come without paying. Their generosity is truly admirable. I can tell you they are definitely not living the high life – they put 100% effort into assisting those in need. Both Sisters act as caregivers, role models, and mentors to the nursery school children and to the teachers-in-training. They provide a safe environment in which both students at the teachers training college and the nursery school children can grow, develop, and live up to their full potential. I will never forget Sister Lucy or Sister Immaculate. They helped to make my experience in Uganda one of the most positive experiences in my life!
One unforgettable experience, which actually occurred on a daily basis, was of seeing the stark difference in homes here in Nkokonjeru and in Madison, WI. Often times I would go out to the bush to meet families that were receiving assistance from CARITAS For Children. It never became easy to go to a small mud hut, often housing at least eight or nine people, knowing that I never had to experience anything close to that growing up. Going to family homes and sitting and listening to community members could be emotionally tolling; however, at the same time it was those experiences that will stick in my mind forever and will be the reason that I continue doing international service work. It is these kind of circumstances that remind me of the urgency of CARITAS For Children's mission.
When I think back about my time in Nkokonjeru, it is hard not to smile (and shed a tear or two simply because I'll miss it so much). Sure, there were cultural differences that took time getting accustomed to, and sometimes there was a language barrier that made communicating a bit more challenging; however, each person I met, each place I visited, and each experience I had has had a profound impact on me. In just three months, I was able to see the positive impact that CARITAS For Children has working alongside nuns like Sister Immaculate and Sister Lucy both for individual students and for communities. I am so grateful for this experience and I know that I will be continuing in this line of service for the rest of my life. Goodbye Nkokonjeru…. For now…